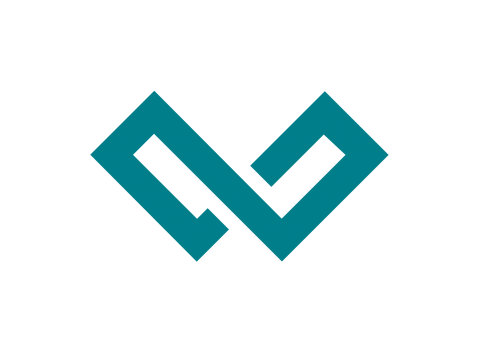 Westlink International School, Hanoi
Housing allowance provided on a monthly basis
Annual return flight provided up to US$1,600
Early Childhood, Elementary
Bachelor
1 year of teaching experience
Physical Education

Teaching Credential/License
Education:
Have a native-like level of English and hold a valid passport from the US, UK, Canada, New Zealand, Australia, Ireland, or South Africa)
Bachelor or higher degree in Education or another degree, along with an internationally qualified teaching certification such as PGCE/PGCertEd/QTS
Major: Physical Education
Clean criminal records
Skills and Experience
Proficient English speaker
The ability to take swimming classes will be an advantage
Minimum 1 year experience in the area for which you are applying
Successful experience in working with students in the age group you are applying to work with
Demonstrated experience in inspiring students in a stimulating learning environment
Demonstrated experience of using ICT to promote learning
Previous experience in an international school and familiarity with IBPYP and IBMYP frameworks preferred
Experience in teaching EAL students preferred
Ability to analyze student data to support student achievement
Demonstrated experience in raising achievement and setting challenging targets
Strong commitment to supporting all aspects of our program, especially through participating actively in the extra-curricular activities and contributing to the life of the school community
WIS Commitment to Safeguarding Principles
WIS is committed to safeguarding and promoting the welfare of children and young people and expects all staff and volunteers to share this commitment. All post holders are subject to appropriate vetting procedures and satisfactory Criminal Background Checks or equivalent covering the previous 10 years' employment history.
Annual return flight provided up to US$1,600.
Housing allowance provided on a monthly basis.
International Medical Insurance.
Westlink International School, Hanoi is recruiting full-time teachers to join our team from August 2022. We are currently hiring classroom and specialist teachers for grades K through 5.
As part of the International Schools Partnership (ISP) group
We put learners and learning first. Learning is affected by both internal factors (such as emotions, motivation and general health and wellbeing) and external factors (such as environment, curriculum, and relationships). The external factor that has the most significant impact on our students' learning is the teacher.
Everyone is a learner. So as one of our teachers, you are also a learner. Together, we will embark on an ongoing process of exploring, expanding, and evolving your practice in ways that directly impact and improve student learning.
We are looking for teachers to prepare our learners for a future beyond our imagination, toward challenges that require complex, global, and bold responses.
Educational Excellence
Using the IB framework, we are dedicated to making sure we implement and sustain programs proven to be most effective for student learning and well-being. We are a progressive school, willing to respond to the changing needs of our students in post-secondary education and the world that awaits them. A defining characteristic is our commitment to great teaching influenced by the latest research, and the flexibility to choose our learning standards from the United States. Also of utmost importance is our strong sense of community and vibrant campus, where learning is engaging for all our students.
The new campus is a special place where ideas are brought to life. We nurture, challenge, and inspire all of our students. Our expert and truly caring teachers advance the world's leading curriculum. Our world class facilities encourage inquiry-based, student-led, enthusiastic learning. We challenge our students to engage with ideas and people. We promote strong ethics, environmental responsibility and we value our diversity.
Roles and Responsibilities
Westlink International School, Hanoi recognizes that exceptional and inspirational teachers are our most valuable resource in providing our students with an excellent international education. WIS Hanoi teachers are ambitious for their students' learning and put students first in everything they do. They have the highest aspirations for their students' achievement and development, both in the classroom and through the extra-curricular activities on offer. Our teachers actively promote the school's Mission through their enthusiastic and full participation in school life and their supportive engagement with students, colleagues, and parents. A clear focus on learning guides and informs our work with our young people across each age range and developmental phase. Our expectations are:
Atmosphere
You enable students to learn in a safe, open, caring, collaborative and inclusive atmosphere. Your students feel confident to have open and honest conversations about their learning and how they can get better. You create a positive atmosphere by building relationships, behaviors, and inclusive learning experiences that support a good struggle for all your learners. You engage in professional and respectful dialogue with colleagues and the wider school and ISP communities about learning and teaching, with a shared commitment to getting better.
Share Ideas
You know and model your school's values and contribute to its mission and vision through your daily actions. Through all aspects of learning and teaching, you create a strong sense of shared behaviors and purpose for learners and their learning.
A Focus on Learners and Learning
You put learners and their learning first. Your understanding of the difference between learning and the factors that affect learning enables you to plan and support a good struggle for all your students to get better. You are committed to your personal and professional learning and development, engaging in a series of learning visits and inquiries with colleagues and leaders to support your ongoing self-evaluation. You are an active and valued member of dynamic learning communities.
Learning and Teaching
You put learners and their learning first in your design and facilitation of learning outcomes, content, and experiences, which are underpinned by positive and supportive relationships. You understand the types and phases of learning and apply your knowledge, skills and understanding of these to effectively facilitate learning, teaching, and assessing to meet the personalized needs of each student. You empower students to lead their own learning, supporting them to monitor, assess and adjust their learning in response to feedback. You continuously inquire into the process of learning, making evidence-informed decisions and taking action to further improve learning and teaching.
Evidence of Learning
You gather, document, and analyze evidence of learning from various sources and use this to identify targets and action steps for improving learning. You support students in knowing the different ways their learning can be evidenced and how to use feedback and learning advice to get better. Evidence enables you to make secure judgments about your students' learning in line with their personal learning goals, age and stage appropriate expectations, and local, national, and international benchmarking. You document and share evidence of learning to answer the questions: "What are my students learning?" and "How do I know?".
Leadership for Learning
You see yourself as a leader for learning and demonstrate the same vision, values, and commitment as school leaders to support students to continuously learn and get better. You take responsibility for where students are now with their learning and the targets and action steps needed to improve. You support students to become leaders of their own learning by helping them develop their voice, choice, and ownership of their learning process.
Learning Spaces
You create and use spaces to support and demonstrate the school's shared ideas about learners and learning and the ways in which students are getting better. You ensure learning spaces (physical and digital) are safe, collaborative, accessible and inclusive, and enable students to play an active role in their development.
In Partnership with Parents and Carers
You work in partnership with parents and carers, communicating with them regularly about their child's learning, inviting their feedback and using this feedback to improve learning. You help parents and carers understand the school's shared ideas about learners and learning in ways that help them to engage confidently when talking about what their child is getting better at, what their next steps are, and how they will be supported at home. You ensure that the individual needs of parents and carers are understood and that they feel informed and involved as valued members of the school's learning community.
Improvement Planning
You are committed to learning and getting better and ensure this improvement happens strategically and effectively. You are active and accountable for your contribution in setting your own professional goals, targets and action steps that focus on improving learning and gathering evidence to demonstrate these. You contribute to department and school learning improvement planning where possible and view the school's learning improvement plan as the central focus for getting better together.
Responsibilities
Take responsibility for the whole school, supporting, nurturing and taking a genuine interest in the holistic development of all children.
Plan and deliver lessons, ensuring attention is given to appropriate differentiation.
Commencing operations in 2022, Westlink International School, Hanoi is part of a growing number of schools worldwide owned by the International Schools Partnership (ISP). It benefits from the insights, practices and resources of a network of 52 schools in 15 countries around the world, to ensure all children experience Amazing Learning.

Westlink Hanoi will cater to students from Elementary Prep through to Grade 12, offering two pathways. Students may join our rigorous international program built on standards from the United States and framed by the International Baccalaureate (IB) programme or our 50/50 Integrated Bilingual Program that combines the MOET standards with the international program. Quality and experienced teachers with American, Vietnamese and international experience practice inquiry-based teaching that emphasizes the student's role in the learning process where they are actively encouraged to explore, ask and research.

Our Westlink Hanoi is designed for equitable access to programs and opportunities ensure academic and social-emotional well-being for all. Learners engage in authentic work that matters to them and the outside world. They use inquiry to design projects to tackle society's greatest challenges. Literacy, numeracy, content knowledge and skills are strengthened through connections to meaningful, culturally relevant experiences across all disciplines. Intentional use of technology ignites anytime, anywhere learning. Learners make their thinking visible by curating and sharing their work with authentic audiences.

Westlink International School's location in Hanoi, Vietnam's cultural and vibrant capital, gives it some of the best advantages that an international school could ask for in the country. Occupying an area of 2.5 hectares in the Star Lake Tay Ho Tay residential area, and conveniently located no more than 5 kilometers from most major locations and expatriate residential areas. Inspired by Korean-style luxury apartments, Star Lake Tay Ho Tay benefits from modern apartment designs, open green spaces, connecting many high-class utilities from international schools, trade centers to medical clinics, supermarkets, restaurants and green parks and lakes, meeting the needs of the "All-in One" lifestyle couples and families.
Similar Jobs

Westlink International School, Hanoi
Hanoi, Vietnam
License required