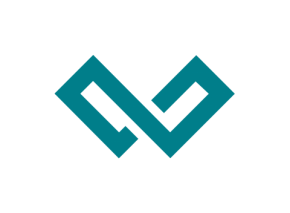 Westlink International School, Hanoi
Hanoi, Vietnam
Commencing operations in 2022, Westlink International School, Hanoi is part of a growing number of schools worldwide owned by the International Schools Partnership (ISP). It benefits from the insights, practices and resources of a network of 52 schools in 15 countries around the world, to ensure all children experience Amazing Learning.

Westlink Hanoi will cater to students from Elementary Prep through to Grade 12, offering two pathways. Students may join our rigorous international program built on standards from the United States and framed by the International Baccalaureate (IB) programme or our 50/50 Integrated Bilingual Program that combines the MOET standards with the international program. Quality and experienced teachers with American, Vietnamese and international experience practice inquiry-based teaching that emphasizes the student's role in the learning process where they are actively encouraged to explore, ask and research.

Our Westlink Hanoi is designed for equitable access to programs and opportunities ensure academic and social-emotional well-being for all. Learners engage in authentic work that matters to them and the outside world. They use inquiry to design projects to tackle society's greatest challenges. Literacy, numeracy, content knowledge and skills are strengthened through connections to meaningful, culturally relevant experiences across all disciplines. Intentional use of technology ignites anytime, anywhere learning. Learners make their thinking visible by curating and sharing their work with authentic audiences.

Westlink International School's location in Hanoi, Vietnam's cultural and vibrant capital, gives it some of the best advantages that an international school could ask for in the country. Occupying an area of 2.5 hectares in the Star Lake Tay Ho Tay residential area, and conveniently located no more than 5 kilometers from most major locations and expatriate residential areas. Inspired by Korean-style luxury apartments, Star Lake Tay Ho Tay benefits from modern apartment designs, open green spaces, connecting many high-class utilities from international schools, trade centers to medical clinics, supermarkets, restaurants and green parks and lakes, meeting the needs of the "All-in One" lifestyle couples and families.