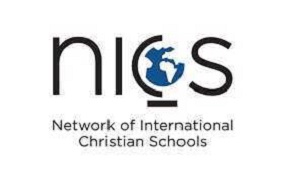 Featured Job
PreK-12 Physical Education - Bolivia
Network of International Christian Schools
La Paz, Bolivia, South America
Early Childhood, Elementary, Middle School, High School
Bachelor
1 year of teaching experience
Physical Education

Teaching Credential/License
Qualifications
Current state or provincial issued teacher certification
Minimum of an undergraduate degree
Additional Information
The teacher needs to be able to teach all students across every grade level at the school and understand that Highlands does not have many athletic resources.
Housing provided
Free local dental coverage
World class health benefits
Transportation to and from school.
School Background
Highlands International School (HIS) was founded on February 2, 2003. Since May 19, 2003, HIS has been a member of the Network of International Christian Schools (NICS), with many schools around the world. HIS is an international Christian school that provides an environment of academic excellence and respect for people of all cultures and religions. Highlands International School is a community of students, parents, and Christian educators, working together as a NICS network school, to instill in each student a passion for truth, a commitment to excellence, and an appreciation for diversity. HIS Core Values: Servant Leadership, Christ-like Compassion, Biblical Stewardship.
Job Summary
The Highlands Secondary teacher must be able to follow the Highlands curriculum guide (scope & sequence, standards, benchmarks, and resources) and couple it with their own personal curriculum plan (yearlong, unit and lesson plans) and deliver from a Christian worldview their best, most rigorous and enthusiastic teaching to a diverse audience.
General Responsibilities
Teach Physical Education Curriculum guides. Effect student learning through mastery of the subject material by utilizing valid teaching techniques to achieve curriculum goals within the framework of the school's philosophy.
The Network of International Christian Schools is an organization that consists of 15 schools in 13 countries in Asia, Africa, South America, Europe and North America.
The mission of NICS is to establish a worldwide network of international Christian schools staffed by qualified Christian educators, instilling in each student a Biblical worldview in an environment of academic excellence and respect for people of all cultures and religions.
From Andes to Amazon, Bolivia has plenty to inspire teachers looking for adventure. With over 30 official languages, the country is as diverse as it is beautiful, but modern economic development has also brought the need for English-language education. English teachers are in high demand, and opportunities are available throughout the country.
Sucre (constitutional); La Paz (de facto administrative capital)
Spanish and 30+ indigenous languages