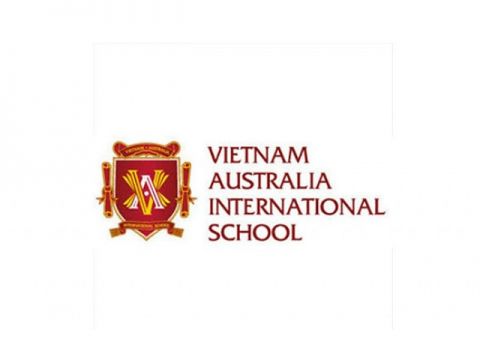 Featured Job
Primary School Music Teacher
Vietnam Australia International School
Ho Chi Minh City, Vietnam
Housing Allowance Provided on a monthly basis
Full airfare reimbursement for economy flight for overseas hires
Early Childhood, Elementary
Bachelor
1 year of teaching experience
Subject Related

Teaching Credential/License
Your background and experience
This is a certified Music teaching position that requires you to have a recognized teaching qualification in Music. Furthermore, we are looking for a teacher who:
Has a strong curiosity about learning about other cultures and working with diverse people
Has a genuine interest in the field of Music from both a pedagogical and theoretical perspective
Display an open mindset and ability to develop efficient student and parent relationships
Shows a willingness to embrace our VAS core values
Has real enthusiasm for their subject and a commitment to teaching Music
Believes that Music plays an important role in the development of student's skills, knowledge, and understanding
Recognises the value of learning beyond the classroom in enhancing the understanding and experience of the world in which we live
Is a team player, with a 'can do solution-focused attitude
Possesses outstanding communication skills and personal integrity
Expat teacher benefits at VAS consist of a competitive salary, monthly housing allowance, relocation allowance for overseas hired teachers, tuition waiver for up to two children, international health insurance, up to 12 weeks of paid holidays, retention bonus, and more. You can expect to teach an average of 23 teaching hours per week, plus 3 hours per month allocated to substitute teaching. In addition, you will have a generous amount of non-contact time for planning, preparation, and professional growth.
What you will do?
As a teacher of Primary Music, you will be a well-qualified, enthusiastic, and inspiring teacher who will be joining a supportive, welcoming, and successful team, with excellent outcomes. The successful candidate must also be hard-working, dedicated, and ideally, be keen to join the team in providing additional support to students in need, thereby encouraging mathematics success for all.
The key duties of this role will include:
Teaching Cambridge International curriculum Music to Primary aged students from Grade 1 to Grade 5.
With seven modern campuses, a large team of professional teachers, and experienced academic managers, Vietnam Australia School (VAS) offers a highly unique and integrated bilingual K-12 education system for nearly 8,000 predominantly Vietnamese students. With an increasing student base and curriculum offerings, we are excited to seek applications from qualified candidates to join our dynamic and professional teaching team.
VAS Vision
To be a growing school group of excellence, preparing students to be successful in life and higher education, whilst preserving Vietnamese values through a combination of National and International education programs.
VAS Mission
VAS will transparently set out its core values and empower all its stakeholders to fully apply themselves to achieve the highest standard in each of these values in a culture of continuous improvement.
VAS will deliver a harmonious combination of national and international education programs with a high level of English and Vietnamese language proficiency.
VAS will create a community of national and international managers, teachers, and staff who passionately and efficiently deliver VAS's education programs.
VAS will excel in communicating and engaging with parents to create a partnership where parents support teachers and staff to ensure that their children achieve their full potential.
VAS will provide its education programs to a growing number of students and in a growing number of locations sustainably and responsibly.
Please note that Teach Away provides information on behalf of schools and cannot accept liability for information provided or policies schools may adopt. Be sure to verify all details that apply to you, and check for the latest visa and work permit requirements. For any questions regarding job postings, please contact the school directly. Teach Away believes in diversity and inclusivity, and that everyone deserves to be treated with respect and be considered fairly and equally for employment. We ensure all schools we work with adhere to our pledge to promote inclusivity and diversity in education and recruitment practices.