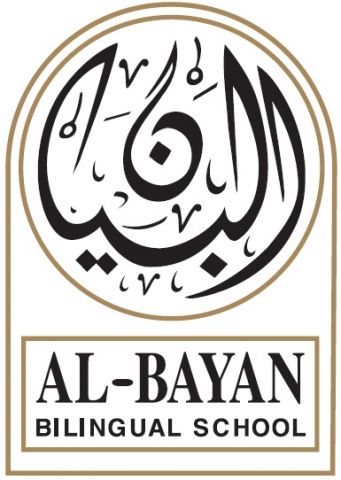 Featured Job
School Psychologist
Al-Bayan Bilingual School
Fully furnished apartment with utilities is provided.
Annual economy class airline ticket from/to the employee's nearest international airport in home city with airport pickup upon initial arrival.
College/University Faculty, University Graduate
Master
5 years of teaching experience
Educational Psychology or closely related from an accredited university
Master's Degree in Educational Psychology
Current certificate as Educational Psychologist
Administer and interpret a range of diagnostic and psychometric tests
Knowledge about child development theory and psychological testing
Knowledgeable about the application of psychological care in educational settings
Minimum of 5 years as an Educational Psychologist in a K-12, preferably international school, setting
Experience in the administration and interpretation of diagnostic tests, including cognitive, behavioral, and academic tests
Experience with inclusive practices and/or programs
Excellent written and verbal communication skills
Tax-free salary
Health insurance
Generous annual paid vacation
Baggage and settling-in allowances
End of service gratuity
Some of the duties include:
Provide comprehensive psychological services such as individual and group therapy, classroom observations, diagnostic assessments and screening, program development, and consultation to all members of the school community
Meet regularly and as scheduled with the counselors and other student support teams at each division to review students of concern and/or referrals to provide crisis intervention services and support to students at risk of self-harming behaviors; develop interventions to meet student needs (including referrals to school-based intervention programs and external providers)
Assist /lead data collection and progress monitoring systems to track student growth
Participate in Child Safeguarding and Crisis Management Teams and provide crisis intervention for students and staff in the advent of sudden illness or injury
Conduct therapy with students and their families; meet with parents who are concerned about their children's development or progress
Conduct screenings and assessments for a range of mental health concerns including specific learning disabilities, ADHD, and developmental disabilities.
Al-Bayan Bilingual (BBS) was established in 1977 with a vision to prepare students for the world of today and the challenges of tomorrow. The school offers a bilingual program in which the Arabic and English languages carry equal emphasis and status, the goal of which is to bridge global progress with the traditional values of Arab culture. It is a private, non-profit, coeducational, day school from Pre-K through High School.  
The mission describes the school as an "Arabic and English learning community nurturing compassionate and innovative students, leading sustainable change and progress in Kuwait and the global environment."
BBS is a large school of 2400+ students operating four school divisions on its spacious and well-equipped campus in Kuwait.  It features spacious learning spaces, four gymnasiums, a theater, clinics, media centers, Makerspaces, multipurpose rooms of various sizes, ten science laboratories, computer labs, a canteen, a mosque, and open-air sports facilities. The campus is WI-FI enabled to support the "Bring Your Own Device" (BYOD) program in Middle School and High School and the iPad program in Pre-School and Elementary School.
We are a vibrant learning community, nurturing our faculty and staff to grow and learn with our students. As the first and largest American curriculum bilingual school in Kuwait, accredited by CIS and NEASC, we have a rich and proud tradition of achieving outstanding outcomes for our students, most of whom go on to study in leading colleges and universities in the US, Canada, and the Middle East.

BBS is committed to building a community that is dedicated to the overall development of every child in the school. We believe that quality education rests on the selection, development, and retention of a vibrant team of faculty and staff and seeks professional, experienced, dynamic and creative educators to enhance the school's efforts in positively influencing the lives of our students.
To learn more about Al-Bayan Bilingual School, please visit www.bbs.edu.kw.
Please note that Teach Away provides information on behalf of schools and cannot accept liability for information provided or policies schools may adopt. Be sure to verify all details that apply to you, and check for the latest visa and work permit requirements. For any questions regarding job postings, please contact the school directly. Teach Away believes in diversity and inclusivity, and that everyone deserves to be treated with respect and be considered fairly and equally for employment. We ensure all schools we work with adhere to our pledge to promote inclusivity and diversity in education and recruitment practices.