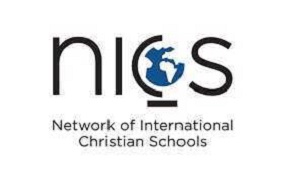 Featured Job
Secondary Chaplain/Bible Teacher - South Korea
Network of International Christian Schools
Middle School, High School
Bachelor
1 year of teaching experience
Education

Teaching Credential/License
Qualifications:
Current state or provincial-issued teacher certification.
Minimum of an undergraduate degree.
To obtain a working visa, the the candidate must have current teacher certification in any subject.
World-class health insurance.
Responsibility stipend for a leadership position.
School Background
International Christian School Uijeongbu was originally founded in 1983 by the Reverend Dr. Joe Hale under the name, Liberty Christian School. The school was established to meet the needs of several missionary families living in the Uijeongbu area. At that time, however, several large US military bases existed in and near Uijeongbu, and, because of the number of "non-command-sponsored" military children in the area, the school found itself in a position to serve a more extensive community and opened its doors to those children expanding into a K-12 school. In 1988 a branch school was started in Dongducheon to meet the needs of students in the Seoul area. Two years later, that initial school plant in Dongducheon resulted in the establishment of an elementary school in the Namsan area of Seoul with an additional branch in Songtan.

International Christian School Uijeongbu (ICSU) became the first of 15 international schools that today form the Network of International Christian Schools (NICS). The sister school in Seoul is now Yongsan International School of Seoul (YISS) and the sister school in Songtan is now International Christian School Pyeongtaek (ICSP).

ICSU applied to be a candidate for accreditation in 1988 with the Western Association of Schools and Colleges (WASC). After an extensive self-study and a visit by an accrediting team in April 1991, ICSU was granted a full six-year accreditation. A dual self-study that included both WASC and the Association of Christian Schools International (ACSI) was completed during the 1996-1997, 2002-2003, 2008-2009, and 2014-2015 school years. ICS Uijeongbu is currently fully accredited with both WASC & ACSI and will undergo another complete self-study during the 2022-23 school year for continuing accreditation.

In recent years, the US military bases that were located in the Uijeongbu area closed and moved operations to locations south of Seoul. This has resulted in ICSU adjusting its vision and mission to serve a new demographic community of families of Korean, Chinese, and international ethnicities. The school's vision is to become an integral part of Uijeongbu and surrounding cities in Gyeonggi province as this region grows and develops, attracting more families desiring or needing an English-speaking
Job Summary
A mature personal relationship with Jesus Christ in their professional and personal lives A calling and commitment to Christian education: a passion for God, students, and teaching Establish positive relationships with members of the ICSU community: a collaborator Extend grace and respect to others: students, parents, colleagues, and leaders Exhibit professional discernment and good judgment Offer a godly example that honors school standards and expectations A team player who demonstrates tact and sensitivity in dealing with people at all levels
General Responsibilities
Leadership for spiritual life activities at the secondary level. Teach secondary Bible.
The Network of International Christian Schools is an organization that consists of 15 schools in 13 countries in Asia, Africa, South America, Europe, and North America.
The mission of NICS is to establish a worldwide network of international Christian schools staffed by qualified Christian educators, instilling in each student a Biblical worldview in an environment of academic excellence and respect for people of all cultures and religions.
Purpose
Reaching the world for Christ through international Christian education.
Vision
NICS (Network of International Christian Schools) is founded on the belief that a major thrust for world evangelism and discipleship for Christ can happen through the classroom with the impact made by committed Christian educators overseas. Children have many teachers in their lives, whether they be at home, in the classroom, on the street, or elsewhere; none, however, have a more powerful impact than educators in the classroom.
Please note that Teach Away provides information on behalf of schools and cannot accept liability for information provided or policies schools may adopt. Be sure to verify all details that apply to you, and check for the latest visa and work permit requirements. For any questions regarding job postings, please contact the school directly. Teach Away believes in diversity and inclusivity, and that everyone deserves to be treated with respect and be considered fairly and equally for employment. We ensure all schools we work with adhere to our pledge to promote inclusivity and diversity in education and recruitment practices.