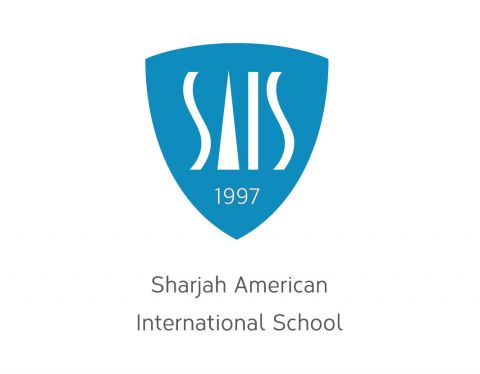 Sharjah American International School - Umm Al Quwain Campus
Umm Al Quwain, United Arab Emirates
Entitled to airfare after completing one year of service
Bachelor
2 years of teaching experience
Bachelor's Degree in Special Education
2 recommendation letters
Degree certificate and Transcript, High School diploma and transcript (grades 9, 10,11, and 12) attested by the Ministry of Education from the country of issue, Foreign Affairs Ministry, UAE Embassy
Police Clearance
Full-time overseas–hired and locally–hired employees receive a 25% (twenty-five percent) reduction in tuition fee - for up to two dependents for the first year of service and 50% (fifty percent) for each successive year of full-time employment with the school. All other fees must be borne by the employee.
Medical Insurance - medical insurance provided to visa holders only
The Special Educational Needs (SEN) Teacher works collaboratively with class teachers and the SEN Coordinator to identify individual needs and be responsible for creating a safe, stimulating, and supportive learning environment that enables a child to succeed in their learning.
Reports to: Section Coordinator / Principal
Responsible for: Identifying and supporting SEN students
Responsibilities:
Develop an Individualized Education Program (IEP) for each SEN student
Review the IEP with the student's parents, school administrators, and the student's general education teacher
Monitor progress for each student and update student file monthly
Work closely with parents to inform them of their child's progress and suggest techniques to promote learning at home
Help the students develop emotionally, feel comfortable in social situations, and be aware of socially acceptable behavior
Help general educators adapt curriculum materials and teaching techniques to meet the needs of students with disabilities
Coordinate the work of teachers, teacher assistants, and related personnel, such as therapists and social workers, to meet the individualized needs of the student within inclusive special education programs
Communicate frequently with parents, social workers, school psychologists, occupational and physical therapists, school administrators, and other teachers
Hold monthly scheduled phone conferences with SEN families on caseload and their general education teacher
Be available for SEN Families on an as-needed basis via phone and online
Follow up with parental or teacher concerns
Respond as soon as possible but no later than 24 hours to parent, student, teacher, and admin inquiries via phone and/or e-mail during the regular work week
Provide direct services as needed to special needs students

design and teach appropriate curricula
assign work geared toward each student's needs and abilities
grade papers and homework assignments

Use specialized equipment such as computers with synthesized speech, interactive educational software programs, and audiotapes to assist children
At the end of the year, download all information onto an individual CD for each SEN student
Perform other duties as required by the SEN Coordinator
Perform other duties assigned by the Principal
To provide western education, to encourage academic excellence and to implement an inclusive learning environment for that includes students of all ability levels. Sharjah American International School (SAIS) is an American Curriculum School that hosts over 25+ different nationalities and cultural backgrounds in the grades K-12.

We strive for excellence and are committed to preparing students both academically and socially. Our aim is to develop creative problem solvers and analytical thinkers that are confident, committed and hard working. SAIS fosters a community of inclusive with its cultural diversity of both staff and students. We are proud to have a diversified learning community where all members work together in harmony, collaboration and respect to achieve common goals; creating a community of understanding that empowers students to be passionate, innovative, and productive citizens in an ever-changing global society while embracing the cultural values of the UAE.

SAIS nurtures students from from KG to 12 have a multiple opportunity to develop both within and outside of the classroom developing each as it is important for every child's to bring out own unique personality through the guidance and learning of successful Teachers. SAIS have strong excellence in excellent academic standards, providing classes in Mathematics, Sciences, and Information Technology, English and other Religion academic program. SAIS also provides outstanding classes in the Arts and- Performing Visual arts.

We aim is to establish and maintain a community that inspires passion for learning, where students dare to embark on challenging journeys to achieve their visions and to continuously strive to find or to test available opportunities as innovators or future entrepreneurs".
Drawing millions of visitors each year, Dubai allows teachers to experience a unique combination of traditional Middle Eastern ways of life and an upscale expatriate lifestyle. Dubai's many private schools provide opportunities for licensed teachers to teach in one of the most exciting and dynamic modern cities in the world.
Please note that Teach Away provides information on behalf of schools and cannot accept liability for information provided or policies schools may adopt. Be sure to verify all details that apply to you, and check for the latest visa and work permit requirements. For any questions regarding job postings, please contact the school directly. Teach Away believes in diversity and inclusivity, and that everyone deserves to be treated with respect and be considered fairly and equally for employment. We ensure all schools we work with adhere to our pledge to promote inclusivity and diversity in education and recruitment practices.