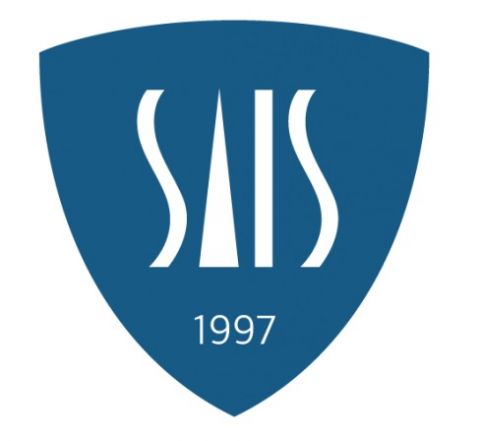 Featured Job
Sociology and Social Studies Teacher
Sharjah American International School - Abu Dhabi Campus
Abu Dhabi, Abu Dhabi, United Arab Emirates
The salary is all inclusive, including housing allowance
Annual ticket to the country of origin (Two WAY)
Middle School, High School
Bachelor
2 years of teaching experience
Education in Sociology

Teaching Credential/License
Health Insurance
UAE residence and Emirates ID
End of Service Benefit
Annual Leave
25% reduction in tuition fee for up to two dependents for the first year of service;
50% for each successive year of full-time employment with the school.
Job Profile
To plan, organize and implement an appropriate instructional program in a learning environment that guides and encourages students to develop and fulfill their academic potential.
Line manager is HOD for academic issues & Supervisor then HOS for pastoral issues.
Supporting and liaising closely with Subject team, Supervisor & HOSs to:
Pastoral & Academic Responsibilities
Teaching & learning; implementing approved curriculum & assessment to support progress & attainment of all your students (including Teachers' Planners, lesson plans, curriculum planning documents, SOW, using & creating resources, differentiation etc).
Students' discipline, pastoral care and academic development. Liaise with HOD/TL (academic issues), Supervisor & HOS (pastoral issues, Code of Conduct, Incident Slips, 'On Report' & Induction), parents (responding to messages from parents within 24 hours) and PRE as necessary.
After-School Program ASP; at least one ASP Stay-back per week.
Student Agendas; regular checking, use and follow-up of parents' communication.
Reports; provide as per SAIS assessment policy, attend PCM & other parents' meetings punctually & with records & comments prepared.
Safety; students & staff.
Subject & Section assemblies, activities & events; take an active role in house system organizing & supporting (they should relate to the curriculum/School beliefs).
Other
Organizing classroom learning resources and creating board displays to encourage a positive learning environment.
Providing Feedback and marking work to facilitate positive students' development
Meeting requirements for the assessment and recording of students' development
Providing feedback to parents on students' progress at parents' meetings.
Follow, support & help to develop all SAIS aims, Vision, improvement plans, policies and practices.
Plan & organize educational visits in accordance to school & ADEK guidelines.
Professional duties as reasonably delegated by line manager & SLT (eg. Break duties, exam invigilation, detention and other cover, after-school duty, ASP, exam marking, ADEK formalities, Accreditation & Inspection preparation etc)
Committees & meetings; attend as reasonably delegated by HOD/SLT.
Resource and training; inform HOD of
Attend PD/INSET & support Coaching relating to personal/school targets.
Meet deadlines as requested by line manager & SLT.
Promote effective teamwork within Subject, Section & across whole school
Promote SAIS positively with community while maintaining complete confidentiality.
Respect local culture, customs and laws.
Promote & model SAIS beliefs & Values.
Our Vision at SAIS-AUH education ensures that all students:

Develop responsibility and self-direction Engage as compassionate members in a global society Lead by example in academics and community service Model individuality and embrace cultural diversity Actively seek understanding through breadth and depth of knowledge Rely on critical thinking

Our Mission:

The mission of SAIS-AUH school is to ensure each student achieves personal goals, develops individual purpose, and becomes college and career ready, in a culture distinguished by character, critical thinking, communication, collaboration, and creativity that promotes safety and social growth.

Values: S- Social responsibility A-Acceptance I-Integrity S-Self-confident
Drawing millions of visitors each year, Dubai allows teachers to experience a unique combination of traditional Middle Eastern ways of life and an upscale expatriate lifestyle. Dubai's many private schools provide opportunities for licensed teachers to teach in one of the most exciting and dynamic modern cities in the world.