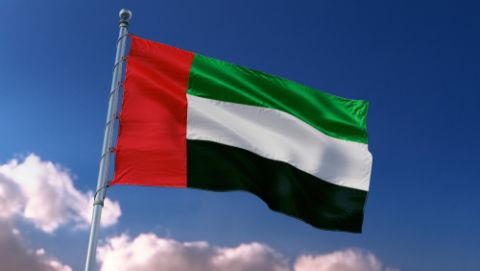 Featured Job
Student Affairs Expert
Emirates Schools Establishment
Various Locations, United Arab Emirates
Accommodation Allowance is included in the salary 
Mobilization & Repatriation ticket provided
Middle School, High School
School Health and Welfare Staff
Bachelor
2 years of teaching experience
Guidance Counselling, Learning Support or Similar health profession
Must hold a full driving license
Non-native English speakers will be required to provide an IELTS Score ranging from 6.0 - 7.5 depending on the subject they are applying for
Salary: 24,000 - 30,000 Dirhams / £5,300 - £6,700 GBP approx / $6,500 - $8,100 USD approx.
Accommodation Details: No accommodation provided. Accommodation Allowance is included in the salary
Airfare Description: Mobilization & Repatriation ticket provided
Vacation: Summer vacation, national holidays
Health insurance: Yes
Take your teaching career to the UAE! The UAE Government Schools are now accepting applications for Student Affairs Experts in schools across the UAE.
More about these positions and the UAE Government Schools:
The successful Student Affairs Expert is vital to the well-being of both the student and the school as a whole. The Student Affairs Expert mentors and provides advice to the student support teams (including social workers, teachers, nurses, careers counselors etc.)
The Student Affairs Expert's responsibility is to provide counsel, support and direct the student support unit in empowering the students to achieve their full potential, ensuring they have full access to all the supporting provisions available to them.
Hiring teachers for schools across the UAE Emirates (Ajman, Dubai, Fujairah, Ras Al Khaimah, Sharjah, Abu Dhabi and Umm Al Quwain)
The UAE Government Schools develops and monitors reform activities, with a focus on standards-based, student-centered education
Through the current Educational Reform, teachers will be instructing Emirati students in grades 7 to 12
Please note that Teach Away provides information on behalf of schools and cannot accept liability for information provided or policies schools may adopt. Be sure to verify all details that apply to you, and check for the latest visa and work permit requirements. For any questions regarding job postings, please contact the school directly. Teach Away believes in diversity and inclusivity, and that everyone deserves to be treated with respect and be considered fairly and equally for employment. We ensure all schools we work with adhere to our pledge to promote inclusivity and diversity in education and recruitment practices.