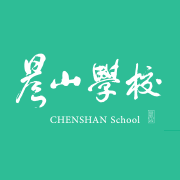 Featured Job
Technology Developer
The International School of Yangon
Bachelor
Computer Science/IT
Minimum 3-5 years work experience in a similar position, preferably in an international school setting
Good understanding of front-end web site technologies, including HTML5, CSS3, JavaScript, jQuery
Experience working with back-end CMS and especially WordPress
Experience building user interfaces for websites and/or web applications
Strong Google Apps for Education skills
Strong project management skills
Strong analytical and problem solving skills
Self-motivated with the ability to prioritize, meet deadlines, and manage changing priorities
Proven ability to be flexible and work hard, both independently and in a team environment with changing priorities
Excellent English communication skills both oral and written
ISY offers a very competitive salary with the following benefits:
Annual flights to and from home of record
Shipping allowance
Housing (stipend or school-leased accommodations)
Worldwide health insurance
Generous leave days
Relocation assistance
Tuition for teacher's children
Disability insurance
Retirement allowance
Description/Summary
Reporting to the Director of Technology, this position has two primarily responsibilities: the development and maintenance of technology based solutions to support ISY systems and support and maintain the website.
Duties and responsibilities
Create and/or assist in the functional specification, design documents, the technical specification for all new and changes to existing development requests by being involved in the analysis, design, development, implementation and evaluation phases of technology development projects
Provide technical expertise and programming support for technology projects and initiatives
Create technical procedures and written documentation for new and existing technology projects
Coordinate development on multiple projects
Ensure security and reliability of critical time-sensitive school software including but not limited to Board of Trustees Dashboard, E-Solutions payment system, E-signature documents for contracts
Assist in troubleshooting software application issues
Support and maintain the ISY website
Support and maintain ISY WordPress blogs
Designing and implementing new features and functionality
Establishing and guiding the website's architecture
Ensuring high-performance and availability, and managing all technical aspects of the CMS
Helping formulate an effective, responsive design and turning it into a working theme and plugin
Identify opportunities and make recommendations for custom applications that can improve the efficiency of ISY systems
Provide support to both the Educational Technology and Systems and Support teams at ISY
Perform other duties as assigned by the supervisor
Terms of Employment
Directed by adopted Support Staff Salary Schedule, School Calendar, and Support Staff Contract.
Performance Evaluation
Job performance will be evaluated by the Director of Technology.
Required documents
Resume
Two solicited references
Police report from home of record (if the US, must be an FBI report)
Police report from last country of employment if different from home of record
Both Transcripts for every degrees earned and University Diplomas
Valid Teaching License/Certificate
The International School Yangon (ISY) is a Pre-Kindergarten through Grade 12 school.  ISY offers an education using a U.S. based curriculum, as well as the International Baccalaureate Diploma Program (IBDP) in grades eleven and twelve.  ISY is accredited by the Western Association of Schools and Colleges (WASC) in the United States. The majority of students who graduate from ISY matriculate to colleges and universities in the United States, the United Kingdom, Singapore, and other European and Asian countries.  Located in Golden Valley, in Bahan Township, approximately 800 students attend ISY. The school is managed by a Director who is hired by the Board of Trustees.
ISY has 230 faculty and staff of which approximately 100 are international hires. Employees should be able to access health services through an international network and in Myanmar.