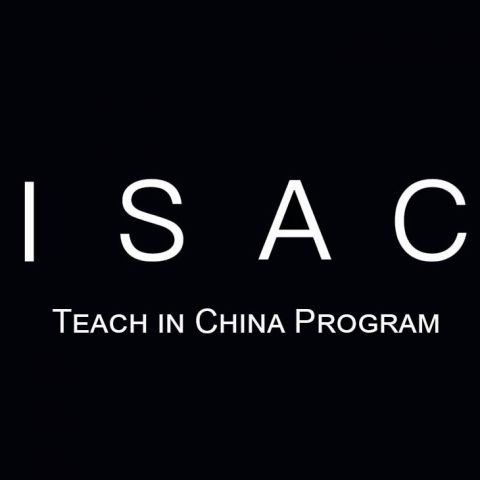 Featured Job
University ESL Teacher - China
ISAC Teach in China Program
Airfare reimbursement for a return ticket
Licensed Teacher, College/University Faculty, University Graduate, ESL Instructor, Vocational/Technical Instructor
Native English speaker
Minimum of a Bachelor's degree from an accredited university
Maximum of 60 years of age
One of the following:
A TEFL/TESOL/CELTA or other language teaching certificate
A teaching license/certificate of your home country explaining that you are a certified teacher
Teaching experience excluding private tutoring experience for two years or more
A degree that is related to language studies or education
Other Criteria
Have the ability and willingness to adapt to Chinese culture and life
Salary: 7,000-11,000 RMB per month
Travel allowance of 2200 RMB per year
Campus canteen meal card where you can purchase food
Host university will buy medical insurance for foreign teachers and cover the resident permit application fee
Winter and summer vacation as well as legal holidays in China
Free furnished on-campus housing with a TV, washing machine, refrigerator, air conditioner, WiFi etc.
Medical insurance
Airfare reimbursement for a return ticket
Travel allowance: RMB 2,200 per academic year
Job Summary
12-16 classes per week
Working days: usually 3 to 4 days a week (Between Monday and Friday)
University teaching jobs provide probably the best work-life balance among all ESL jobs. There is also less pressure and more activities for foreign teachers to attend as it belongs to the public education sector. We welcome both experienced and new teachers to join us for the 2020/21 school year!
The ISAC University Teaching Program (ISAC-UTP) offers teaching positions for foreigners to work at a Chinese public university. Foreign teachers are appointed as foreign language experts at their host universities. Currently, we are taking applications for the 2020 Spring Term (Job starts Feb. 2020).
International School Alliance of China or ISAC is a government certified recruitment firm (Licensed by the Ministry of Human Resources). We work with public universities, public high and primary schools in China to bring qualified educators into Chinese classrooms. We are based in Hangzhou, a city with both western influrence and Chinese traditional culture. ISAC's mission is to bring responsible and qualified teachers into Chinese classrooms and assist them with a safe, smooth and trustworthy transition at their host schools.

Teach in China Program

ISAC Teach in China Program is a sum of teaching programs ISAC run to recruit teachers at the participating schools. ISAC work consistently and dedicatedly to improve the program standards to bring more teachers into Chinese public universities and schools.

University Teaching Program: we work with public universities in China including Shanghai Normal University, Zhejiang Financial College in Hangzhou, Jiangxi University of Finance and Economics in Nanchang etc. Hangzhou Program: we work with Hangzhou Education Bureau to host foreign teachers at public primary & secondary schools in Hangzhou, one of the most beautiful and foreigner friendly cities in China. National Teaching Program: we work with public primary & secondary schools in areas out of Hangzhou. We wish to become the Chinese version of South Korea's EPIK and Japan's JET program.

We hope that teachers who come to China can have the most fulfilled 'Chinese experience'. You can explore different parts of China at our participating institutions in Yunnan (famous for its diverse ethnics), Jiangxi (famous for the greenery), Fujian (for coastal scene and seafood) and many more provinces. Keep an open mind and live your fullest expat life in China. Come join us for the 2019/20 school year!