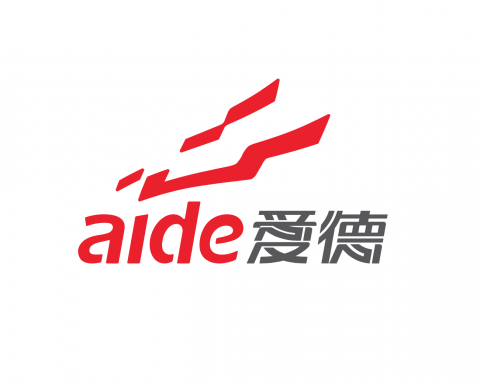 Featured Job
VCE Teacher (Australian High School Program)
One return International Economy airfare will be provided/reimbursed for each academic year
Licensed Teacher, College/University Faculty, University Graduate, ESL Instructor
Bachelor
2 years of teaching experience
English, Science, Mathematics, Physics

Teaching Credential/License

TESL/TEFL Diploma Level
Two years teaching experience
Registration with the Victorian Institute of Teaching (preferred) or registration with any teaching authorities.
A demonstrated capacity to provide exemplary teaching characterised by enthusiasm, a desire for improvement, a commitment to excellence, flexibility and a high level of written, verbal and communication skills, patience, warmth, empathy, and interest in students' academic and emotional wellbeing
Knowledge and experience teaching the VCE curriculum or equivalent international curriculums
Experience teaching VCE students/students for which English is a second language, knowledge, respect, and interest in other cultures and a willingness to work overseas for an extended period of time
A demonstrated ability to work independently and show a high level of initiative and cultural awareness and sophistication.
Salary Package (refer to contract for details)
24,000 RMB (before Tax) per month
Free of charge apartment is provided, on or off the campus with kitchen utensils, washroom, furniture, internet, colour TV, refrigerator, microwave oven, air-conditioner equipment
Meals are provided at the school's canteen free of charge during normal school days
One return International Economy airfare will be provided/reimbursed for each academic year
Chinese working visa will be arranged and cost of visa application and other associated costs will be covered
Paid holidays, including all the Chinese official public holidays and normal school holidays (normally in July, August and February, no less than 8 weeks)
7 days sick leave annually
2 days compassionate leave annually
Position overview
The VCE in China Teacher's role is to act as a specialist VCE teacher to students studying the VCAA VCE courses in China (Units 1 – 4). An Australian school and a Chinese school work in partnership to deliver VCE program. The VCE subjects are taught by Chinese school's own Chinese teachers and recruited foreign teachers in English, who are mentored by an experienced VCE teacher at the Australian school. The program is managed from both Australia and China and students on completion of their studies in most cases continue further study in Australia.
The successful candidate will be supported by a mentor in Melbourne and through other professional development opportunities such as the annual VCE Teacher Induction Program and VCE Transnational Conference held annually in China.
Duration of Position
1.5 years or longer
Organizational relationships
The successful applicant will be employed by the Chinese school and supported by the Australian school staff; including the Director of International Programs, Head of Transnational Education and a VCE teacher who will act as a mentor. This position reports to the VCE Coordinator at the Chinese school.
Specific areas of responsibility
Provide effective instructional classroom teaching practice underpinned by best practice pedagogy
Ensure appropriate teaching methods for students for which English is a second language
Use a variety of formative and summative assessment task formats to provide for effective feedback
Exercise appropriate pastoral care of students
Ensure a personal professional approach to teaching duties
Participate in co-curricular activities including relevant promotional events
Liaise closely with a mentor colleague in Melbourne and undertake cross marketing and moderation
Provide feedback to students and parents through written reports and parent-teacher interviews
Teaching Allocation
The standard allocation is approximately 20 hours of teaching over a week. The successful candidate is required to be present in the school during the normal school hours.
Also known as remote teachers, distance teachers or virtual teachers, online teachers and online instructors are trained to teach students online. Online teaching jobs can range from blended courses that offer a combination of in-person and online instruction, to fully online learning. Online teaching offers job opportunities for a wide range of educators, from elementary school teachers to college professors. Online teaching jobs can be either full-time or part-time. If you're a qualified teacher with experience in a classroom setting, then online teaching could be your next big career move.