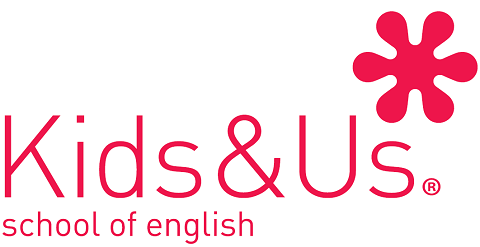 Featured Job
Young Learners ESL Teacher
Full assistance with housing: we provide shared accommodation near the school in a fully furnished flat.
Transportation stipend provided at the end of final contract.
Early Childhood, Elementary, Middle School, High School
University Graduate, Licensed Teacher, ESL Instructor
Bachelor

TESL/TEFL Certificate over 100 hours

TESL/TEFL Certificate

TESL/TEFL Diploma Level

Other Certification
Qualifications:
Be an EU citizen or other citizen with a valid working status in Spain.
Be a fluent English speaker.
Experience with young children (students are from ages 1-15) desirable.
Competitive Spanish salary of around 1,350 EUR gross per month.
Monday - Friday, 26-30 teaching hours a week.
Paid holidays over Christmas, Easter, and local and national holidays.
A 10-month renewable contract from September 2023 to June 2024.
Possibility of a contract extension through summer and renewal for academic year 2024-25.
Full assistance with housing: we provide shared accommodation near the school in a fully furnished flat.
Full assistance in getting settled: we help with all the paperwork to work in Spain.
Legal contract and health coverage.
Classes start around 13:30 and finish at around 20:30.
Lessons are presential at the center.
Transportation stipend provided at the end of final contract: up to 150€ per flight (one outbound and one return).
We pick you up from Bilbao airport and take you to your flat.
Class prep is provided by the school, as well as the necessary training.
Small groups of max 8 students.
Help and support are always at hand.
Young and modern school with a dynamic team in a friendly work environment with ongoing support.
Passionate and dynamic teachers are required for a unique Spanish opportunity!
We are a private school located in Azpeitia, a small town in The Basque Country of Spain looking for a native-level English teacher. This position is fantastic for anyone wanting to make a real impact with kids and who is passionate about teaching while being in one of the most beautiful areas of Spain. The greenery, the ability to live with the locals in Spain, get immersed in the culture, and most importantly, be a role model for the students at the school makes this teaching position a very unique opportunity.
We are looking for sociable people who are dedicated to the teaching profession and who feel passionate about children and their world - people who are dynamic, involved, fun, and motivated by their work to join our friendly, supportive team in Azpeitia.
This position starts at the end of August 2023 and will run the entire academic year. We are only looking for someone who can start at the school at the end of August 2023 and who can commit to the entire school year (June-July 2024).
Responsibilities:
Teach classes to children from 1 year old to 16 years old, conduct follow-ups of students (attendance, grades, homework and test corrections, reports, etc.), fill in online forms at the end of each term, and perform other center-related tasks.
The expectation is for teachers to be flexible and to participate in all of the school's varied activities, such as storytime performing, face-painting, arts & crafts, participating in the Christmas party, and similar activities that are carried out during some weekends from time to time during the course.
If you are passionate, and dynamic and want to live in a small town with a privileged natural environment, we want you on our team!
Kids&Us is the leading English teaching chain for children in Spain. We teach babies and kids from 1 year old. We follow our own differentiated and innovative methodology that is firmly rooted in the natural language acquisition process. If first language acquisition begins from the moment a child first hears the language, what is the point of waiting to expose them to a second or third language?
Kids&Us introduces children to the learning of a new language through continuous exposure and stories with charismatic characters who will take the little ones to the world of learning languages. We treat our students as potential native speakers.
Kids&Us has developed a natural method of English language learning, with materials adapted to each age under the principles of innovation, quality, and effectiveness.
Kids&Us has more than 526 centers worldwide serving more than 158,000 students. It operates in 9 countries such as Spain, Belgium, Italy, Mexico, Japan, Vietnam, Morocco...
Please note that Teach Away provides information on behalf of schools and cannot accept liability for information provided or policies schools may adopt. Be sure to verify all details that apply to you, and check for the latest visa and work permit requirements. For any questions regarding job postings, please contact the school directly. Teach Away believes in diversity and inclusivity, and that everyone deserves to be treated with respect and be considered fairly and equally for employment. We ensure all schools we work with adhere to our pledge to promote inclusivity and diversity in education and recruitment practices.