This program is no longer offered.
Looking for teaching jobs in the UAE? Check out the current roles available in the UAE and apply today through Teach Away.
Al Rowdah Academy is a leading preparatory educational institution in the UAE. Teaching at Al Rowdah Academy is a rewarding experience providing opportunities for licensed and non-licensed teachers.
About Al Rowdah Academy
Al Rowdah Academy provides Emirati students with a unique course of foundation study designed to prepare them for higher education. Students attend Al Rowdah Academy to enhance their English abilities, math and science knowledge, and general study skills before attending post-secondary vocational schools in the area.
A technologically advanced institution, Al Rowdah provides its students with state-of-the-art facilities and an immersive English environment. The academy operates on the philosophy that language is best learned through active use. Besides using English in the classroom, students are encouraged to communicate with classmates in English outside of class, and to pursue opportunities for individual practice.
Al Rowdah Requirements
Requirements to teach abroad in Al Rowdah Academies will vary by position, and are always subject to change. However, in general, teachers can expect to have to meet the following requirements:
English teachers
Bachelor's degree
ESL teaching certification (TEFL, TESOL, CELTA, DELTA, or equivalent) (What is the difference?)
For teachers who hold a certificate-level ESL certification (TEFL, TESOL, CELTA): Minimum 3 years of teaching experience
For teachers who hold a diploma-level ESL certification (DELTA): Minimum 2 years of teaching experience
Native English speaker
Math and Science teachers
Bachelor's degree in Math or Science
Minimum 3 years of experience teaching Math, Chemistry, Biology, or Physics
Fluent English speaker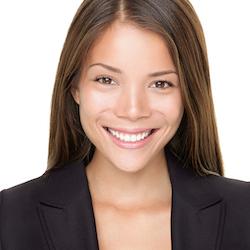 Al Rowdah Job Duties
Teachers at Al Rowdah Academy will teach classes in English and Academic Study Skills, or Math and Science. Outside of classroom teaching, teachers are also expected to develop lesson plans and supplementary teaching materials, establish learning objectives, and provide periodic progress assessments of students. Teachers will provide tutorial support to small groups of students, and are also expected to participate in campus events and field trips.
Because Al Rowdah Academy encourages ongoing independent learning, teachers will be asked to guide students in pursuing learning opportunities outside of the classroom.
Location of Al Rowdah Institutes in the UAE
Abu Dhabi City – The capital of the UAE, Abu Dhabi is a world-class cosmopolitan city. With beaches, shopping, nightlife, and dining options to satisfy any personality, Abu Dhabi is an extremely popular destination for teaching abroad.
Al Ain – Located in the Emirate of Abu Dhabi, Al Ain is known as the Garden City. Greener and quieter than Abu Dhabi City, Al Ain provides all the conveniences of the city in a more relaxed atmosphere.
Al Gharbia – In the western region of the Emirate of Abu Dhabi, Al Gharbia's largely desert landscape makes up 51% of the UAE's total land mass. With rich traditions stemming from its Bedouin origins, Al Gharbia allows new residents to experience the ancient customs and the traditions of their host country.
Sharjah – Sharjah is the only Emirate to border both the Persian Gulf and the Gulf of Oman. Located next to Dubai – but with considerably lower living expenses – some people effectively consider Sharjah a suburb of Dubai, although the Emirate boasts its own cultural centers and many outdoor activities.
Fujairah – Fujairah lies on the Gulf of Oman and shares a border with Oman. The youngest of the seven Emirates, Fujairah lies in a mountainous region and provides a quieter, more relaxed experience than that of some of the major cities.
Ras Al Khaimah – The Emirate of Ras Al Khaimah is best known for its dramatic landscape. With the rocky Hajjar Mountains to the east, and the white beaches of the Persian Gulf to the west, this beautiful Emirate allows teachers to mix a modern lifestyle with traditional experiences.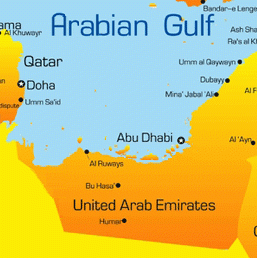 Al Rowdah Salary and Benefits
Salary
Competitive tax-free salary
Flight
Airfare reimbursement provided
Housing
Housing allowance provided
Relocation
Relocation allowance provided
Bonus
One month's salary per year
Health Insurance
Provided
Education allowance
Subsidized education for dependants
Contract length
2 years
Looking for teaching jobs in the UAE?
Check out the current roles available in the UAE and apply today through Teach Away.