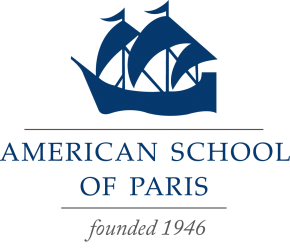 American School of Paris
Saint Cloud, France
The American School of Paris is an international, co-educational, independent school of more than 800 students organized into three divisions: Lower School (3 - 10 years), Middle School (11 - 13 years) and Upper School (14 - 18 years). On the edge of Paris, ASP's 10.5 acre expansive, green campus features 100% brand-new and fully redesigned buildings and classrooms, within a peaceful and secure learning environment.
Founded in 1946 as the first international school established in Europe, the school's rich heritage and dedicated service to the international and French communities continue today to lead in the world of teaching and learning.
ASP is a founding school of the International Baccalaureate program and one of the few schools in Europe to offer a range of both IB and Advanced Placement (AP) courses. ASP is accredited by the Middle Schools Association and the Council of International Schools and is a member of the National Association of Independent Schools, the European Council of International Schools and the Council for Advancement and Support of Education.
ASP is currently looking for highly-trained, experienced educators who continually expand their subject knowledge and technology prowess, integrate new ways of teaching and share their love of learning.
Professional development is an integral part of the ASP teaching experience. In-house and off-site training programs and conferences by thought leaders help to evolve skills. ASP's in-house wellness program also helps to foster a holistic and balanced work environment.