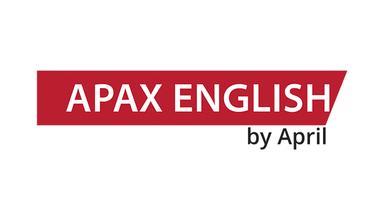 Teach at APAX English
in Vietnam
Vietnam
Language School
Private school
Internationally accredited
Internationally accredited
Latest teaching jobs at APAX English
in Vietnam
Stay tuned for new positions at APAX English. In the meantime, check out our job board for more teaching jobs worldwide.
Stay tuned for new positions at APAX English. In the meantime, check out our job board for more teaching jobs worldwide.
About APAX English
APAX English by April launched in Vietnam in May 2015. Our program brings a new style of curriculum and standard that is raising the bar of English education in Vietnam.
Program Information:
The curriculum and program originated in South Korea in 2007 as of April English. In 2012, it launched its revised April 2.0 program. It leverages education-based technology tools such as automated speech recognition, smart boards, and e-learning systems, allowing students to improve their expressive skills and logical thinking abilities.
There are over 90 campuses in South Korea. APAX English curriculum can also be found in China and the Philippines and is continuously expanding. The success stems from the highly designed program, cognitive objectives, teaching methodologies, effective online training system for teachers that was evaluated and approved by the Korean Association for Teachers of English, and our passionate and caring teachers.
Right now:
With 60 centers in Vietnam already up, running, and well established, we are currently hiring 50 more teachers in June, July, August for new centers. That's right -- it's the grand opening season! Opening a center from scratch can be very rewarding. This also means head teaching positions will be available for those with managerial experience.
Please see if you meet the below qualifications!
Qualifications:
• Fluent English Speaker from the USA, Canada, South Africa, Australia, New Zealand, or the UK
• Original Bachelor's degree or higher in any field
• Original ESL teaching certificate (TEFL/TESOL, CELTA) OR a teaching certificate
• Able to provide a background check less than 6 months old from your home country or last country of residence
• Able to pass a health check required by the Vietnamese government
Description:
Typical tasks that may be carried out include but are not limited to:
• Preparing and delivering fully organized lessons that are provided (No lesson planning is required)
• Classroom management
• Marking and providing appropriate feedback to quizzes, writing assignments, etc.
• Attending and contributing to training sessions
• Basic administration: taking attendance, inputting grades, giving monthly feedback on student progress, etc.
Benefits:
• Entry-level salary range of 32,000,000VND to 39,000,000 VND for 18 teaching contact hours per week
• Over-time hourly rate of 525,000VND
• Monthly accommodation allowance: 6,450,000VND [Hanoi & HCM]
• Completion Bonus: 10,750,000VND; pioneering bonus potential for smaller cities ranging from 8,000,000 VND to more than 56,000,000 VND (~$800-$2400)
• 20 vacation days
• 50/50 Health Insurance support
• Work permit reimbursement upon 12-month completion
• Average class size of 10-16 students
• Program training provided
• Opportunities for advancement (not only teaching)
• Ongoing teacher support
APAX English images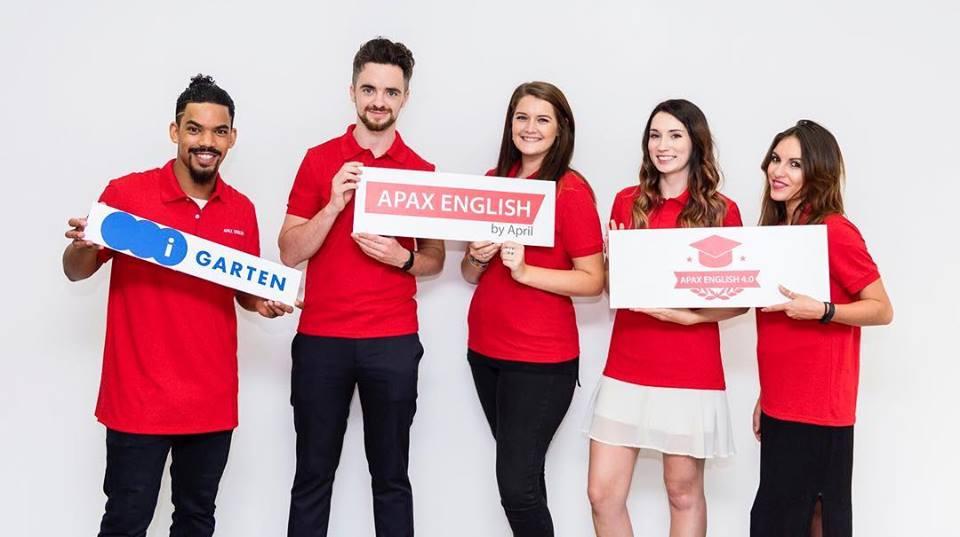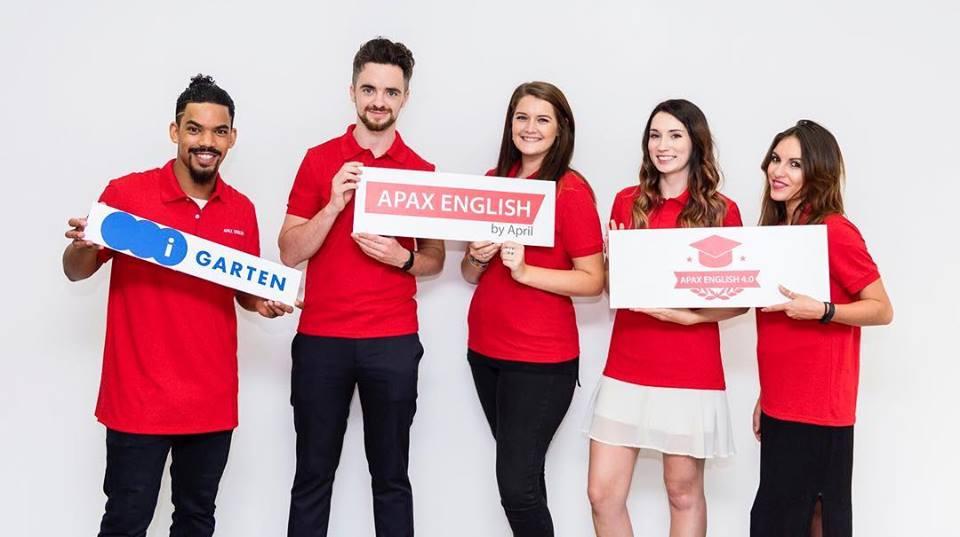 APAX English contact information
Address: 14 Lang Ha, Hanoi, Vietnam, Hanoi, 100000, Vietnam
Phone: +84 1900 636056
Vietnam at a glance
Country information
Capital: Hanoi
Language: Vietnamese
Population: 89,693,000 (2013)
Currency: Vietnamese dong ( ₫)
Government: Single-party Communist-Socialist Republic
Major Religion(s): Folk religions/beliefs
Climate: Tropical and Temperate
Size : 331,210 km²
Country quick facts
Vietnam is well-known for its ancient, traditional buddhist pagodas.
It shares a border with Cambodia, Laos and China.
It is the world's largest exporter of cashew nuts and black pepper.
The capital city of Vietnam is Hanoi, however the largest city in Vietnam is Ho Chi Minh City.
Cuisine traditionally combines five taste elements: spicy, sour, bitter, salty and sweet.
Soccer, table tennis, volleyball, badminton, tennis and martial arts are the country's most popular sports.
Some of the most important cultural symbols are the dragon and the bird.