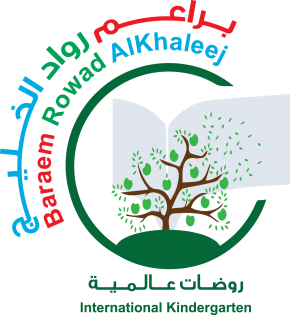 Baraem Rowad AlKhaleej International Kindergarten
Riyadh, Saudi Arabia
Our Early Elementary school follows the Comprehensive Common Core Curriculum from the US. We use our own Pingu's Kindergarten Program in our Nursery, Pre-Kindergarten and Kindergarten classes. Starting in Grade 1 we use Pearson's Reading Street, Envision Math and Interactive Science programs to provide scripted direct, whole group, small group and individual level instruction to our students. Our school is comprised of mostly Saudi students who are eager to learn and have extremely supportive parents. We strive to adhere to our school's mission of creative thinking, valuing diversity, instilling a passion for education and respecting diversity while respecting Saudi Culture and the Islamic Values of the community in which we serve.
We combine the American Curriculum in English, Math and Science with the Ministry of Education's Arabic and Islamic curriculum. We also employ Saudi teachers to provide ancillary subjects such as Social Studies, Art, Library, P.E. and Computer classes. Our school ranges from Nursery to Grade 3. Our KG classes are assisted by a Saudi Assistant and our Grade 1 teachers share an assistant between two classes.
We are looking for enthusiastic individuals who are excited about teaching, willing to differentiate instruction and activities based on students' needs, as well as have flexible and cooperative personalities. We hope our recruits are looking to join our team are willing to work together to meet the needs of our students as well as their colleagues. Our teachers will be responsible for groups of up to 20 students between the ages of 3 (Nursery) to 9 years old (Grade 3). The students are assessed before entry, however, each class may have a range of English proficiency. We value the use of technology and project-based learning. We want staff with strong classroom management skills but are also nurturing. The most important characteristic for any recruit is her willingness to take responsibility for her students' education, by demonstrating a high competency for problem solving and independent thinking.