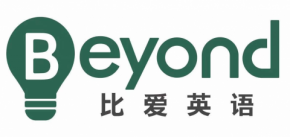 Beyond Education
Hangzhou, China
Beyond Education is a language learning centre based in Hangzhou, China and was founded in 2013. With joint Chinese-British management and ownership, our goal is to provide a quality language teaching for our students and an enjoyable working environment for our staff. Our students' ages range from 4-adults and we have a variety of courses which all of their learning needs. We also have several subject classes taught in the English language such as science, drama and art. In addition to this we have a educational travel program, where our students go to the UK every year to immerse themselves into the laguage and culture.
We understand that education is an industry like no other and the positive, or negative, impact we can have on our students' lives is enormous. Therefore, as a company founded by educators, not businesspersons, we truly put quality of education at the forefront of everything we do. As a high-quality language learning centre, we differ hugely from what is on offer from teaching positions all around China. Our small classes, with a maximum of 8 students, provide an excellent immersive language environment for students at different stages of their English language development.
In January 2019 we moved to our brand-new, flagship centre, with over 1000sqm of space and a modern design. As we expand we are looking for passionate, dedicated and ambitious teachers that want to grow with us and become an integral part of our organisation.