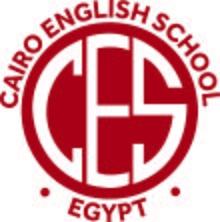 Cairo English School
New Cairo, Egypt
Cairo English School opened in 2006 with 130 students and now has over 1500 students from the ages of 3 to 17. The school is situated on a purpose built modern campus in the rapidly growing area of New Cairo.
The campus includes an Olympic sized swimming pool, 400 meter running track, football fields, an indoor air-conditioned gymnasium and modern classrooms including fully equipped science labs and ICT suites.
CES is a member of Educational Services Overseas Limited (ESOL), a group of eight American and British schools spanning six countries and three continents. The school draws on the collective experience and professionalism of ESOL schools to help it develop and grow in a well-structured and planned way.
CES's mission is to provide a high quality British based international education.
CES's mission is to provide a high quality British based international education. The teaching staff work with the parent body to help students become successful learners, confident individuals and responsible citizens. Students who leave CES not only have knowledge, but the necessary skills to reflect and think on what they do, learn and see so they can grow and develop as individuals in university, their careers and beyond.
CES is a member of the British Schools of the Middle East (BMSE) and a full member of the Council of International Schools (CIS). The school is also authorised by the International Baccalaureate Organisation (based in Geneva Switzerland) to deliver the prestigious International Baccalaureate Diploma Programme. In addition, CES is British Schools Overseas (BSO) inspected and accredited by MSA-Middle States Association of Schools and Colleges.
The curriculum at CES follows the Early Years Foundation Stage Curriculum leading to the English National Curriculum through to IGCSE at the end of Year 10. After successfully completing IGCSE exams students can choose to take A Levels (the traditional British route into University) or the increasingly valued IB Diploma. The curriculum is rigorous and will allow students to enter the best Universities around the world.
Although CES is English in character and curriculum, it is sensitive to its location. The school therefore delivers the necessary Ministry of Education curriculum in Arabic, Egyptian Social Studies and Religion to its Egyptian students and Arabic as a Foreign Language to non-Arabic speakers. The school also takes students to places of interest around Cairo (e.g. the Egyptian Museum, the Pyramids of Giza and Garbage City), linking these trips to the curriculum we follow. The school undertakes trips overseas eg Skiing in Switzerland, trips to London, Oxford and Paris. Thus CES ensures all students leave the school with a deep understanding of the local and international culture.
All our teachers are fully qualified with an initial degree as well as a teaching qualification and three years' experience. Most of our teachers are from the UK, but we do have teachers from other countries adding to CES's internationalism.