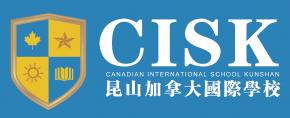 Canadian International School Kunshan
Kunshan, China
About CISK
Founded in 2012, the Canadian International School, Kunshan (CISK) is affiliated with St. John's-Kilmarnock, IB World School, Waterloo Region, Ontario, Canada.
Currently, CISK provides an Early Years Foundation Program, that includes Pre-School Nursery, Junior and Senior Kindergarten, and as of September 2015, Grade 1-10 programs, all taught in English, although Mandarin is available to our students and forms part of our curricula. Our ultimate goal is to expand our grades in order to offer our students a complete secondary school program.
Looking ahead to the upcoming school year, we plan to move our staff and students, including our entire educational resources, to a brand new state of the art facilities, in Kunshan, China, located on our new campus, adjacent to Duke Kunshan University.
Kunshan.
About Kunshan
Kunshan, Jiangsu is located in the south-east, county-level city under the jurisdiction of Suzhou City, is located between Shanghai and Suzhou city. It is also the "father of Chinese operas" Kun qu originated. September 2010, Kunshan and Vienna, Singapore and other 5 cities in the United Nations Habitat Award for the year. Kunshan, China economy is the strongest in the county-level city, for four consecutive years in Forbes China best county-level cities ranked ranked first, for eight consecutive years won China small city's comprehensive strength hundred cities and counties first. It is around a 2 hour drive to Shanghai from Kunshan and approximately 18 minutes by light transit "high speed" rail.
"As a Principal for the past 16 years, I have encountered 1000's of children and I can honestly say that CISK students are the kindest, most caring and thoughtful students I've met. Just as family members support each other, our students from Nursery to High School, demonstrate the qualities associated with the IB Learner Profile including empathy, honesty, integrity, responsibility and acceptance towards all members of our school community. Everyday, they make me very proud and I am inspired to be the best Principal I can be for them!"
-Marianne Harvey, Principal.