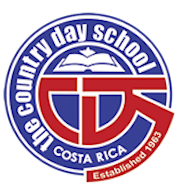 Country Day School
San Rafael, Costa Rica
Founded in 1963, Country Day School is an international school offering an American High School Diploma and a wide range of Advanced Placement (AP) courses for its 875 students. CDS's curriculum also prepares students for the Costa Rican Bachillerato examinations at the high school level.
The CDS mission is complemented by the CDS Educational Development Association, the non-profit arm of the school which funds scholarships for local students, encourages student community service opportunities and supports continuing education for local teachers.
The campus moved to its current site in July 2016 and is the first K-12 LEED-certified school in Costa Rica. It includes 81 well-equipped classrooms, seven science labs, robotics and maker spaces, a theater, fine arts center, library, athletic facilities and swimming pool.
CDS offers a full sports program and a range of after-school activities for its students. Basketball, soccer and volleyball are the most popular competitive sports. Student council, National Honor Society, environmental and service learning programs, music and drama, a robust elective program in middle - high school and overnight class trips to Costa Rica's national parks provide a well-rounded extracurricular program.
CDS is accredited by the Middle States Association of Colleges and Schools in the United States and by the Costa Rican Ministry of Education.