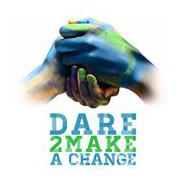 Dare 2 Make A Change
Ojochal, Costa Rica
Dare 2 Make a Change is a global education movement empowering a new generation of female leaders.
Dare 2 Make a Change's mission is to provide a loving home and a life-changing education to abused, neglected and underprivileged girls, empowering them to create positive change in their lives and communities. To fulfill this mission, we have developed an experiential teaching approach that brings learning to life for our students who live in our enriching and caring campus environment. Our programs include leadership training and stress the importance of sustainable solutions and community service in addition to the basics of education and the arts.
Our work is inspired by a need to change deeply embedded cultural practices that suppress the rights of women and girls. 20.9 million people are bought and sold every year. 98% are women and girls. Join us in building a network of Dare 2 Make a Change Campuses around the world to give girls and women a voice.
Our unique curriculum is practical and inclusive of local culture, but also places great emphasis on global perspectives, the development of sustainable solutions, and leadership training. We inspire our girls to become social impact leaders by encouraging them to ask questions, explore possibilities and create unique solutions to local and global problems.
What is a Dare Campus?
Education (kindergarten – high school)
Housing in their own cultural environment
College scholarships with partnered universities worldwide
Medical attention
A safe environment
Leadership training