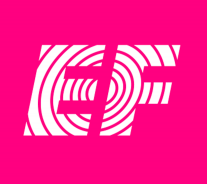 EF English First, Shenyang
Shenyang, China
Well-established language school in north east China. Dedicated team of native-speaker teachers deliver quality English lessons to young learners.
General
Since opening in 2001, we've been providing high quality English courses for children and adults and currently have three centers in the city. We have about 30 foreign teachers from a multitude of English speaking countries. We offer extensive support to new teachers as they adapt to life in China, providing SIM cards, wifi in staff apartments, assistance with opening a bank account and a tutor of the neighborhood you'll be living in.
Our resources
All the resources and materials you'll need for teaching can be accessed in our schools. These include flashcards, toys, EF course books and online materials. We also provide tons of teachers created materials on our own shared teachers' server. Each classroom has an interactive whiteboard(IWB) and internet connection. The IWBs are easy to use, and help make lessons more interactive for students. Of course, new teachers are given full training on how to use the technology available in our schools.
Our students
Our Small Stars (3-6 year olds)courses are grouped by developmental stages, and with no more than 12 students per group, allow for maximum interaction between student and teacher.
The next age groups are High Flyers (7-10 year olds), and Trailblazers (11-14), grouped by English ability, with a maximum class size of 16 and 18 respectively.
Each class has a local teaching assistant, who is there to help students review previously-learned language, assist with classroom management, as well as updates students' parents about each child's progress.
Our events
Having a good time and creating an inclusive environment for teachers to grow and learn is important to us. In addition to hanging out with your fellow teachers at restaurants, bars and parks, we like to treat our employees to annual Christmas Parties, dinner outings and even day trips nearby hot springs, Qing dynasty temples or even nature reserves.
You can move to our school website: www.shenyangef.com to find more about the school, the job, the city as well as the people here.