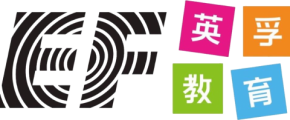 EF English First Yantai
Yantai, China
EF English First Yantai is a renowned English training center in one of China's most desirable coastal cities. We are currently expanding our centers and are looking to recruit new enthusiastic entry-level teachers to educate our kids and teens. EF is an internationally acclaimed organization with an excellent reputation in China and abroad. Because of this, we are proud to offer straight-forward, attainable career growth within the organization.
Our kids and teens students range in age from 3 years to 18 years. English First has designed its own language teaching curriculum to meet the needs of students of different age groups as they grow. The English First curriculum for young English language students is divided into four stages to cover all the fundamentals of English language while indulging the student's individual curiosity to learn.
The city of Yantai in Shandong province is known for its wine, beaches, and lovely air quality. We are perfectly situated between major cities like Beijing and Shanghai, but don't have that massive big city cost of living. Right across the ocean from Korea and Japan, our teachers frequently enjoy long weekends abroad.
During the time of the COVID-19 pandemic, we are very proud of how EF has adapted it's teaching style to bring teachers and students online to continue educating our kids and teens. We are also very proud of the fact that we have been able to continue offering full salaries and benefits during this time, without cancelling any contracts or otherwise impacting our teachers career development. It's with the hard work of all our teachers and staff that we have been able to continue working through this hard time as a cohesive unit for our students.