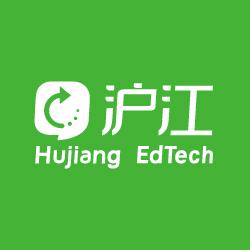 Teach at Hujiang EdTech
in China
China
Private school
Latest teaching jobs at Hujiang EdTech
in China
Stay tuned for new positions at Hujiang EdTech. In the meantime, check out our job board for more teaching jobs worldwide.
Stay tuned for new positions at Hujiang EdTech. In the meantime, check out our job board for more teaching jobs worldwide.
About Hujiang EdTech
Hujiang, China's leading e-learning platform with over 110 million registered users, is hiring ESL teachers & instructors globally!
Hujiang is a professional e-learning platform that provides users with products and services of convenience and excellence. Hujiang has evolved into a leading service system which consists of four parts: news and platform, online community, online tools, and online courses. Since its inception, Hujiang has enthusiastically supported other online education startup companies by building an online education ecosystem with a winning formula. We also work with traditional schools to narrow the gap between rich and poor and promote education equality, bringing high-quality educational resources to every corner of the world through the internet. Hujiang cooperates with over 500 schools and institutions including Coursera, Khan Academy, McGraw-Hill Education, Cambridge University Press, Oxford University Press, MOOC,etc. We have produced over 20,000 public courses and lectures.
Hujiang EdTech images
Hujiang EdTech contact information
Address: Boyun Road No.2, Room 301, Pudong District, Shanghai, 31, 201203, China
Phone: +86 +862161125678
China at a glance
Country information
Capital: Beijing, China
Language: Standard Mandarin
Population: 1,387,720,133
Currency: Renminbi (yuan) (¥)
Major Religion(s): Buddhism, Taoism
Climate: Varied: wet/dry seasons
Size : Land area - 3.7 million sq. miles (9.6 million sq. km)
Country quick facts
China shares borders with the following countries: Afghanistan, Bhutan, Myanmar, India, Kazakhstan, North Korea, Kyrgyzstan, Laos, Mongolia, Nepal, Pakistan, Russia, Tajikistan and Vietnam.
China has the second highest number of UNESCO world heritage sites - 50 in total to date.
Every five days, a new skyscraper is built in China. In fact, last year, a property developer in China built a 57-story skyscraper in just 19 days!
China has four megacities of over 10 million people, the highest number of any country in the world.
Only 7% of the Chinese population categorize themselves as religious, making China the least religious country in the world.
Pork is a huge staple of the Chinese diet - in fact, one out of every two pigs are located in China.
As China has a single time zone, people in parts of the country experience sunset at midnight during the summer and sunrise at 10 am in the winter.