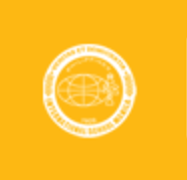 International School Manila
Manila, Philippines
The International School, Manila, founded in 1920, is a private, non-sectarian, non-profit day school for boys and girls from Preschool through Grade 12.
Organization: The school is governed by a 10-member Board of Trustees elected for 3-year terms by parents.
Curriculum: The curriculum in elementary school is inquiry-based and challenges the students to be creative, independent thinkers. In the middle and high schools, the program is subject-based and culminates in courses leading to the IB Diploma. The curriculum is under constant review to ensure that it reflects best practices from around the world. An ESL program is offered for students whose first language is other than English and whose English language competency falls below grade level. Learning Support teachers throughout the School provide assistance and guidance to students in need. The foreign languages program includes Chinese, Filipino, French, Japanese, Korean and Spanish. Some 55% of graduating students proceed to colleges and universities in the United States, with the majority of the remainder going to Canada, the UK, mainland Europe, the Philippines, Australia, Japan and Korea. The School is approved by the Department of Education, Culture, and Sports in the Philippines and is accredited by the Western Association of Schools and Colleges and the Council of International Schools.
Faculty: The faculty in school year 2016/2017 consists of 220 teachers with approximately 96% being expatriates mainly from the United States, United Kingdom, Australia, Canada and New Zealand. In total, some 21 nationalities are represented among the faculty.
Enrollment: As of April 2016, enrollment was approximately 2,220 including 584 students from the United States and approximately 345 students from the Philippines. In total, 80 nationalities are represented by students.
Facilities: The School operates on a 7-hectare campus in Fort Bonifacio in the municipality of Taguig and is enhanced every year. Facilities include three air-conditioned gymnasia, a covered multipurpose court, three swimming pools, two floodlit all-weather artificial playing fields and an oval track, one additional grass playing field, eight covered tennis courts, a canteen, a multilevel media center containing a total of over 80,000 print and non-print resources, a 350-seat capacity Little Theater, and a 900-seat fully-equipped Fine and Performing Arts Theater. All rooms, including the 200 classrooms, are air-conditioned.
| | |
| --- | --- |
| Enrollment | 2,227 Students Nursery-12 |
| Curriculum | International, International Baccalaureate Diploma (IB Diploma), United States |
| School Year | August - June |
| Year Founded | 1920 |
| Average Class Size | Elementary: 23, Secondary: 20 |
| Clubs | Scouting, Environmental, Cultural, Outreach, Scholia, Publications, Debate, Math, Charity, IT |
| Campus Information | City (or closest city): Manila, Location Type: Urban, Campus Size (hectares): 7, No of Buildings: 1, No of Campuses: 1, No of Classrooms: 200, No of volumes in Library: 77,000, No of computer labs: 6, No of instructional computers: 1,290 |