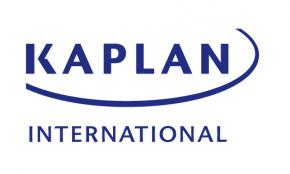 Kaplan International
Saudi Arabia
The Companies
Kaplan International Colleges offers university preparation in partnership with leading universities in the UK and US. KIC programmes offer a high level of personal support as well as access to the facilities and resources of our university partners. KIC also operates partnerships in Saudi Arabia, Nigeria, China, Australia and the US preparing students for entry to higher education programmes. International Institute for Languages, is a Saudi based company and part of IGIT one of the leading Training and Consultancy Companies in the Middle East. IIL will be the direct employer and will provide all HR related services such as accommodation, health coverages, visas, transportation etc.
The Client
The National Industrial Training Institute (NITI) is an independent not-for-profit training institution that is established jointly by Saudi Aramco (SA) and the Technical & Vocational Training Corporation (TVTC) in the Kingdom of Saudi Arabia. NITI trains Saudi high school and Colleges of Technology graduates. The main program is of two years followed by 6 to 12 months of On-the-Job Training (OJT). NITI trainees shall be competent and skilled in their technical specializations, proficient in English, computer literate & technology efficient and armed with safety awareness, personal discipline and work ethics. NITI operates at two locations in the Eastern Province of Saudi Arabia; Abqaiq & Al Hasa. One location, Abqaiq, commenced operation in April 2014 with approximately 300 students. In September 2014 a brand new campus in Al Hasa opened with 1000 students, and will grow to capacity of 2,500 within 3 years. Further information can be found on the following website - http://niti.edu.sa/.
Kaplan International Colleges, will oversee curriculum development and delivery of NITI's academic training modules which includes: English language, math/science, and information technology. The curriculum also contains co-curricular elements such as study skills, life skills, communication skills, critical thinking and problem solving etc. Our Saudi project partner, International Institute of Languages (IIL), will be the direct employer in-country and will provide all HR related services such as accommodation, health coverages, visas, transportation etc.