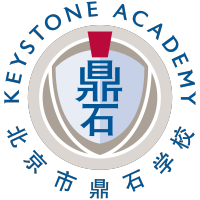 Keystone Academy
Beijing, China
Keystone Academy is a not-for-profit, innovative and unique school in China. It draws from International, Chinese and American learning traditions and weaves them into a powerful bilingual education model. It is truly one-of-its kind in China. Our school is fully accredited by WASC, IB and IPC. The IPC curriculum is delivered in a bilingual structure in the Primary School (Foundation- Grade 5) and MYP and DP are courses taught in English in the Secondary School. We have a MAC one-to-one laptop program from grade 6-12 and fully integrated technology approach in the Primary School. Keystone's academic program is international in scope with an intentional Chinese focus on national identity, language, culture, and history. Like our curriculum, our teachers represent a diverse range of nationalities which make our Keystone community lively and truly global.
Our campus is located in a beautiful suburb of Beijing that is near the Great Wall and is also conveniently close to all the needs of urban life. Our top-notch facilities include three indoor gymnasiums, a large 8-lane swimming pool, fully equipped Physics, Chemistry and Biology labs, 3 state of the art libraries which house very robust book and magazine collections, a communal vegetable garden with organic composting, outdoor and indoor tracks, large performing arts center for theatre and music and an expansive Design facility with a ceramic kiln, 2 wood workshops, 3D and laser printers. Our latest addition is a domed observatory with a fully-functioning 14-inch Mead telescope, multiple refractors and electronic cameras.
Our school also includes a boarding program, optional for students in grades 7 and 8, and mandatory in grades 9-12. Through our residential program, our students develop values, close relationships and independence that are essential for young people to contribute positively to their communities and the world. This curricular element of the school is fully structured and supported by various programs and departments at the school.
We are currently only hiring teachers already in China.