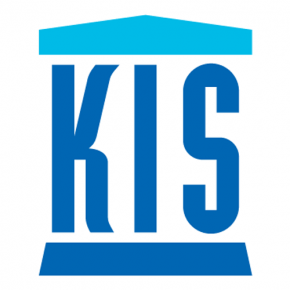 Korea International School
Seongnam-si, South Korea
On February 27, 1999, the Korean Ministry of Education authorized the establishment of Korea International School (KIS). KIS is the manifestation of Y.B.Min's recognition of the need for a high quality, university preparatory education in which English is the medium of instruction.
The vision began to become a reality on August 21, 2000, when KIS opened its doors to students in Kindergarten through Grade 6. Following the successful inauguration of the K-6 program in 2000-01, Grades 7 and 8 were added in the 2001-02 school year. Grades 9-12 were added in 2002-03, 2003-04, 2004-05, and 2005-06 and our first class of eight seniors graduated in May 2006. A significant development in the life of our school was the opening of our new campus, in the Pangyo/Bundang area, south of Seoul in August 2006. Over 45 million US dollars was invested for this state of the art facility.
We remodeled our original Gaepo campus in 2007 to house our Elementary Program for Early Childhood. In 2012, we have expanded the campus to serve students through PK to Grade 5 and changed our name to KIS Seoul.
Daily, our vision, shared by a dedicated international faculty and staff, becomes reality. Goal at KIS is to earn its reputation among students, parents, and the international education community as a premier academy, throughout the world.
We at KIS are proud of our history and the milestones we have already reached. We look forward to the fulfillment of our potential, and our pledge to achieve our goals. We welcome you to join in the KIS experience and become a part of our community and history.
| | |
| --- | --- |
| Enrollment | 1,272 Students PreK-12 |
| Curriculum | Advanced Placement (AP), United States |
| School Year | August - June |
| Year Founded | 2000 |
| Average Class Size | Elementary: 15, Secondary: 17 |
| Clubs | Phoenix TV, Habitat for Humanity, National Honor Society, Jazz Band, Student Council, Speech & Debate, Visual Impact, Style & Design |
| Campus Information | City (or closest city): Bundang, Location Type: Suburban, Campus Size (hectares): 1, No of Buildings: 7, No of Campuses: 2, No of Classrooms: 161, No of volumes in Library: 38,000, No of computer labs: 4, No of instructional computers: 1,34 |