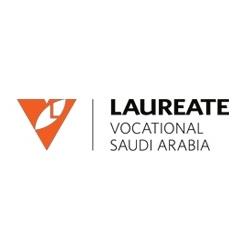 Laureate Vocational Saudi Arabia
Riyadh, Saudi Arabia
Laureate Vocational Saudi Arabia is a part of the Laureate International Universities Network.
Laureate International Universities Network is the world's largest global education provider with more than 1,000,000 students in 70 institutions across 25 countries.
Through our successful vocational experience in Saudi Arabia and our broad global network of trainers and educational technology, Laureate Vocational Saudi Arabia (LVSA) operates government colleges by delivering vocational training programs in the Kingdom. These programs are specifically designed to prepare young adult men and women for successful and long-term employability.
Our Vision
To be the leading vocational education provider in the Kingdom of Saudi Arabia, focused on delivering the highest quality technical and business training to our students as measured by our ability to graduate exceptional young people who can achieve sustained and rewarding employment.
Our Mission
We will work in conjunction with our stakeholders and private enterprise, to provide specialized technical and business training opportunities of the highest international standards in a positive environment that promotes excellence, self-discipline, creativity, responsibility and a spirit of inquiry for all students and trainees.
Our Goals
Graduates will be an integral part of the human capital for the industries where they are employed.
Faculty, administration and staff will benefit from a work environment that is safe and respectful and will provide opportunities for professional growth and development.
Students, faculty, administration and staff will feel valued and respected by our corporate culture, processes and systems.
Customers and stakeholders will turn to us for solutions to their employment requirements and work with us to develop creative and appropriate solutions to their challenges.
Students and graduates will understand the importance of lifelong learning, personal commitment and strong work ethics.