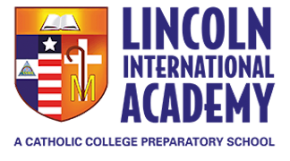 Lincoln International Academy
Managua, Nicaragua
Founded in 1995, Lincoln International Academy (LIA) is a Catholic, private, bilingual, co-educational, college preparatory school located in Managua, Nicaragua, serving multicultural students from preschool to 12th grade. Lincoln was founded in 1991 with a lay apostolic spirituality and the conviction that academic excellence and Catholic formation are intrinsically related.
LIA's faculty and staff promote a Christ-centered education, in accordance with the teachings of the Roman Catholic Church, while fostering academic excellence, technology integration, education in virtues, democratic values and ecological awareness. LIA students are challenged to reach their full potential and become committed leaders within their community.
LIA is accredited by the Southern Association of Colleges and Schools (SACS-CASI), as well as the Nicaraguan Ministry of Education.