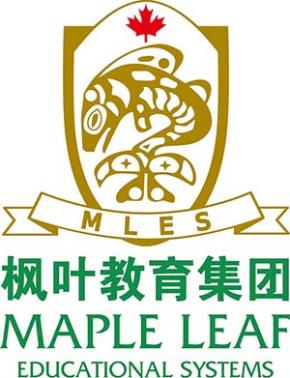 Maple Leaf Educational Systems
Dalian, China
Welcome to Maple Leaf Educational Systems — China's leading independent, international schools system. MLES offers a high-quality international education for students from preschool to high school. MLES opened its first school in Dalian, PR China in 1995, and is China's largest private international K-12 school system and Canada' first and largest offshore school system.
There are now over 23,000 students enrolled in 54 schools located in 21 cities in China including Dalian*, Wuhan*, Tianjin-TEDA*, Chongqing*, Zhenjiang*, Henan-Luoyang*, Shanghai*, Yiwu*, Xi'an*, Hainan, Inner Mongolia-Ordos, Tianjin-Hua Yuan, Pingdingshan, Jingzhou, Pinghu, Huai'an, Huzhou, Weifang, Yancheng, Dalian Xishan, and Liangping. Currently, there are 13 preschools, 14 elementary schools, 15 middle schools, 4 foreign national schools, and 8 high schools. Schools marked with * above include BC-certified offshore high schools. The Maple Leaf model provides a western academic orientation and preparation for admission to western universities, blended with the richness of Chinese educational traditions and culture.
Due to the scope and size of Maple Leaf Educational Systems, working with Maple Leaf offers teachers the chance to work in a variety of locations and a variety of teaching environments from large school settings with more than 2500 students to start-up schools in new locations with fewer than 60 students.
Maple Leaf is currently looking for energetic, enthusiastic ESL teachers to join the Maple Leaf team for semester 1, starting August 16th, 2017. ESL teachers receive a competitive salary, annual return airfare, free accommodation, generous paid vacation, and more.
Requirements:
An undergraduate degree;
A minimum 100 hours of TESL or TEFL training from a recognized teacher training institution;
Two years of teaching experience.