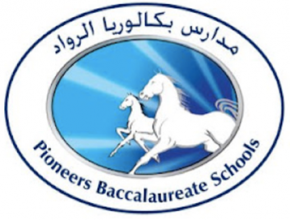 Pioneers Baccalaureate School
Nablus, Palestinian Territories
About us:
Pioneers Baccalaureate School is a bilingual Arabic/English school in Nablus, Palestine, serving Grades K-12. Our high-school students follow the SAT program. The school was founded to provide a level of education unavailable in Nablus. We challenge and inspire our students to achieve their intellectual and personal potential by approaching each as a unique individual. Utilizing the best of modern pedagogy, while staying true to our Palestinian roots, Pioneers prepares students to be competitive on a global scale. Our graduates will be prepared to innovate, think creatively, and contribute to building a better Palestine and a better world.
About our city:
Nablus was one of the Palestinian cities hit hardest by the Second Intifada, but it is currently undergoing an economic rebirth. With around 300,000 people, it is one of the largest cities in the West Bank.
Nablus is still a conservative city with respect to the West Bank as a whole, and in order to maintain the school's good reputation and standing in the community, foreign teachers are expected to uphold certain standards of behavior and dress during their tenure with the school.