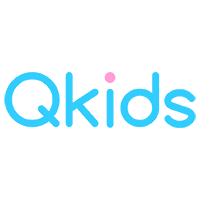 Qkids
Xiamen, China
Qkids is a leading online education platform that connects North American English teachers with over 500,000 Chinese students from ages 4 to 12 years old. Using a narrative game-based learning platform, thousands of English teachers from the U.S. and Canada guide students through a fun and dynamic curricular experience.
Qkids' patented user-friendly online classroom delivers unique learning experiences to families in the comfort of their own homes. Founded in 2015, Qkids has become a national leader in cross-cultural online learning and established offices in Shenzhen, Xiamen, Guangzhou, and Beijing. The company has completed its Series B financing round led by IDG Capital and is poised to build lasting growth across the world.
If you like starting your day with smiling faces of curious kids, join the Qkids family today!