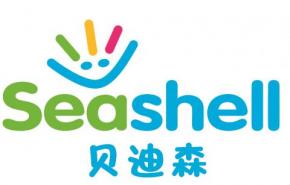 Seashell English
Xi'an, China
Xi'an itself is a cultural icon with a history dating back 4,000 years. On days off, lose yourself in the maze of old Xi'an streets, take a jog along the top of the 9-mile ancient city wall, try some authentic Chinese cuisine, learn some Chinese, see the local Terracotta Warriors or let your hair down in one of the hundreds of bars, restaurants and clubs here. Xi'an is awesome!
Shaanxi Longing Shell Education and Technology Group is located in Xi'an, the capital city of Shaan Xi province in China. The group was founded in 2015. The Group has always been committed to helping the development of education and serving the education industry. It includes many international top education brands, with integrated education, training, examination and other comprehensive services, covering young children's education, qualification assessment and other fields.
The education branches affiliated to Longing Shell Education have a motto "To have every kid shine like a pearl". Our mission is simple, to help our kids grow smarter, stronger, and kinder and help children to become socially responsible citizens of the world. Longing Shell Education focuses on providing excellent training programs and professional curriculums. Part of our process to ensure that we have the best quality of teachers, is to hire foreign and Chinese teachers who have a bachelor's degree or higher. All our teachers also have at least one International English teaching certificate.
Seashell English is an excellent English training brand for children , which was created by Shaanxi Longing Shell Education & Technology Group, with support of other International Authoritative Education Groups. It is committed to providing a series of English and international thinking training services for young learners aged 2-18. All in all, it cultivates international comprehensive talents for thousands of families and helps children to build a brilliant life.