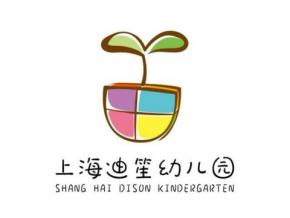 Shanghai Dison Private Kindergarten
Shanghai, China
Shanghai Dison Private Kindergarten
上海迪笙双语幼儿园
Beginnings matter.
迪笙,启迪人生。
At Dison, we understand the importance of giving children the best possible foundation for an outstanding academic education. That starts with choosing the right kindergarten to excite, nurture and challenge children so they are not only ready for the next step but excited to get there.
在迪笙双语幼儿园的教育理念下,我们帮助孩子们打下全面的基础,同时培养和激励他们为今后的学习和生活做好充分的预备。
Founded in 2017, Shanghai Dison Private Kindergarten, an independent early years educational institute, opened its first school in Shanghai Jiuting neighborhood. It is a unique, Chinese-English bilingual and bicultural kindergarten. Dison believes in establishing a community of young learners, dedicated educators and parents, where effective teaching and learning takes place in a supportive, nurturing environment based on mutual trust and respect. It is a place where young learners actively engage in first-hand experiences to construct knowledge and develop skills for a better understanding of the world in which they live.
2017年,四位举办人创办了上海迪笙双语幼儿园。幼儿园落成于上海市松江区九亭镇,是一所致力于早教阶段的私立教育机构并获得办学许可证。全校中英文双语教学和独特的中西文化交融的教学为本校的特色和重点幼儿教研课题。在迪笙,尊师重道的孩子、敬业的教师、和团结互信的家长,三者互为支撑,并组成一个高效的教与学的绝好环境。一个积极向上的环境,为孩子们了解身边的社会和世界,提供了学习知识和开发各方面能力的机会。
The Kindergarten welcomes children from two years old to six years old, and offers both bilingual and all-day-English curriculum. Our experienced curriculum team developed the program through the guidance of Shanghai Second Curriculum Reform issued by the Education Bureau and the Live Curriculum Program, written by early childhood education expert, Master Chen Heqin, which enhance the subjects of mathematical concepts, science, language, music, artistic skills, physical education and social skills in everyday learning environment. The English curriculum is taught by experienced overseas educators. The Kindergarten is devoted to developing each student's potential in three areas: daily life skills, education, and behavior. We aim to cultivate a cheerful attitude, confidence, and responsibility in students and build them strong foundations for success in school and beyond. Having these good values and habits firmly rooted in their early years not only benefits them now, but also will greatly assist them in their later learning years.
迪笙双语幼儿园为2-6岁的幼儿准备了双语教程和全英语教程。有着多年教研经验的老师们,依据上海二期课改内容和教育学家陈鹤琴先生的活教育理念,开发了一系列教学课题和课程,含括数理概念、科学、中文、音乐、艺术、体育和社交等领域。英语的系列课程由外国教师教学。学校着重开发每一位学生的生活技能、学习能力、和行为习惯三方面的潜力,并积极让孩子养成乐观的态度、自信心、和责任心。让好的价值观和习惯扎根在孩子的早期教育中,会极大地帮助他们今后的学习和生活。
We designed the Dison Private Kindergarten campus as a little village with rich opportunities for real-life learning in developmentally appropriate spaces. Our campus is fully enclosed and secure to keep children safe. With lots of trees and flowers planted around campus, children will enjoy the natural beauty and feel at home at Dison Private Kindergarten. Across 10000 square meters of land, our campus features include charming cottage classrooms, a science lab, outdoor play areas, and a working farm with vegetables.
迪笙的校园经精心设计,变成一个个小社会装载着生活实践中的各种体验机会和实践场所。校园按照设计要求,装配电子围栏和监控设备及报警装置,极大程度地保证了在校学生的安全。整个校园种植了各种花草树木,孩子们可以在一个纯天然的美景中尽情嬉戏和学习。我们的校区占地面积超过10000平方米,教学楼内有着有趣的教室、科探室、阅览室、舞蹈室、美工室、户外操场和一个满是蔬果的教学实践农场。