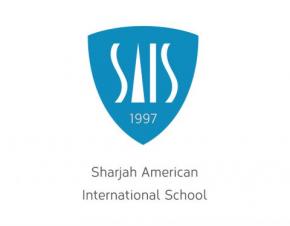 Sharjah American International School - Umm Al Quwain Campus
United Arab Emirates
To provide Western education, to encourage academic excellence, and to implement an inclusive learning environment that includes students of all ability levels. Sharjah American International School (SAIS) is an American Curriculum School that hosts over 25+ different nationalities and cultural backgrounds in grades K-12.

We strive for excellence and are committed to academically and socially preparing students. We aim to develop creative problem-solvers and analytical thinkers that are confident, committed, and hard-working.
SAIS fosters a community of inclusiveness with its cultural diversity of both staff and students. We are proud to have a diversified learning community where all members work together in harmony, collaboration, and respect to achieve common goals; creating a community of understanding that empowers students to be passionate, innovative, and productive citizens in an ever-changing global society while embracing the cultural values of the UAE.

SAIS nurtures students from KG to 12 who have multiple opportunities to develop both within and outside of the classroom developing each as it is important for every child to bring out own unique personality through the guidance and learning of successful Teachers. SAIS has strong excellence in excellent academic standards, providing classes in Mathematics, Sciences, and Information Technology, English, and other Religion academic programs. SAIS also provides outstanding classes in the Arts and- Performing Visual arts.

We aim to establish and maintain a community that inspires a passion for learning, where students dare to embark on challenging journeys to achieve their visions and to continuously strive to find or to test available opportunities as innovators or future entrepreneurs".