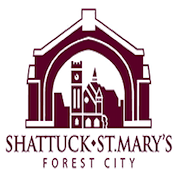 Shattuck St. Mary's
Johor, Malaysia
Opening in 2018, Shattuck-St. Mary's, Forest City, is a coeducational boarding and day school for students from Pre K to Grade 12 in Forest City, Johor, Malaysia. SSM-FC is a global learning community that honors tradition while embracing innovation. The school aims to be a dynamic and diverse school community committed to excellence, integrity and innovation, both within and beyond their campus.
SSM-FC provides a total vision for children's learning between the ages of 3-18. The school is divided into different divisions according to the stages in a child's development into an adult, each with its own principal:
Early Childhood (ages 3-6)
Elementary School (ages 6-11)
Middle School (ages 11-15)
High School (ages 15-18)
Similarly, the school's curriculum for Early Childhood, Elementary, Middle and High School is divided into the following general areas of learning:
English
Mathematics
Science
World Languages
Social Sciences
Performing and Visual Arts
Physical and Health Education
SSM-FC knows that the key to school success lies with teachers who can ensure the highest standard of learning for their students. Therefore, the school will be recruiting highly qualified, energetic and skilled teachers who share their commitment to rigorous 21st-century inquiry-based learning throughout 2017-18, in preparation for the school's opening in August 2018.