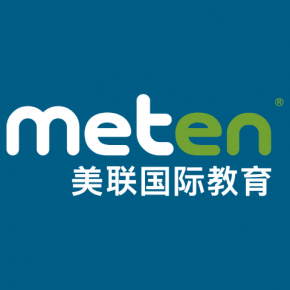 Shenzhen METEN International Education Ltd.
Shenzhen, China
Meten International Education Group, also known as Meten English or METEN, is a global-leading experiential language training institute founded in 2006 and has successfully been listed on NASDAQ(Code:METX). Meten's headquarters are in Shenzhen, New York and Beijing. Over 10 years Meten has grown to over 100 learning centers across China and now staffs a team of over 3,000 professionals in ESL teaching, educational research and development, marketing and tutoring services.
Meten provides various programs catered to different learning demands: Meten General English, Meten Test Prep, Meten Overseas Services, Meten Preparatory Academy (G7-12), and likeshuo.com (Meten Online VIP). By the end of 2014, Meten learners have reached almost 200,000. Meten has become the fastest institution to have reached impressive development milestones in the English language training industry. Aiming at building and leading the experiential English training brand globally, Meten has invested in the expansion of its business in the form of mergers and acquisitions integrating 8 other specialized English training institutions. To better serve the market's demand for English learning in China, Meten Service USA Corp was established in March 2016 as a U.S. corporation focusing on providing the best service to Chinese students who come to the United States to study in high schools as well as in universities.
Meten has always maintained a high degree of social responsibility awareness. We not only have cultivated a number of international talents for the society, but also have made great contributions to public charities. Now, Metener's charity footprints are all over Chongqing, Sichuan, Guangxi, Yunnan, Tibet, Jiangxi, Guizhou and Hunan, helping thousands of poor students. Meten's focused attitude and enthusiasm in charity pave the way for more children to have equal opportunities and access to education. Meten continues to promote the development of English training in China with high quality instruction and world-class learning environment.