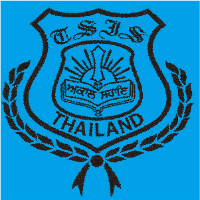 Thai Sikh International
Bangkok, Thailand
Thai Sikh International School is an international school located in Bangkok, Thailand. The school is partially funded by the Thai Sikh Foundation in Bangkok. As a non-profit school, TSIS offers some of the lowest tuition fees in Thailand.
TSIS offers a Cambridge Advanced Program of Studies. The Cambridge/AICE Program is an internationally recognized, university preparatory curriculum which offers a rigorous and relevant program of studies, sponsored by Cambridge University in the UK. Learning outcomes at TSIS are further complemented by the Total Student Development Program (TSDP) and Co-Curricular Activities (CCA).
The school's elementary campus is situated in the city center while the middle and high school are in Bangna, on the outskirts of Bangkok. The school offers modern facilities including a swimming pool, basketball and tennis courts and a 400m running track.