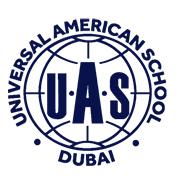 Universal American School in Dubai
United Arab Emirates
Universal American School in Dubai is an internationally accredited IB World School, offering a high-quality education to a student body of 1500, representing 75 nationalities. The state-of-the art, 70,000 sq. meter campus is located in Dubai Festival City.
UAS is accredited by the Middle States Association of Colleges and Schools as well as by the Council of International Schools. UAS offers the International Baccalaureate (IB) Primary Years Programme (PYP) in the elementary school, and the IB Diploma Programme in Grades 11 and 12.
The academically challenging High School Diploma is based on courses and required credits in grades 9-12 including IB courses in grades 11 and 12. Across grades 7-10 UAS offers a school-developed, conceptually-based curriculum that provides an effective transition from elementary to the diploma courses in Grades 11 and 12.
UAS provides its students with a quality American international education that incorporates the strengths of the students' own cultures. The school's goal is to develop students' core and essential skills, as well as their capacities for critical thinking and creativity. In addition to cultivating a passion for learning, UAS promotes students' development of their character, their skills as young leaders, and their sense of civic responsibility. The school's facilities are amongst the finest in the region.
Universal American School's greatest asset is its faculty and staff. We strive to prepare each child for academic and personal success in higher education and life in a global society UAS considers all applications for employment independent of their race, color, and national and ethnic background and consistent with the school's Mission, Philosophy, and Beliefs.
UAS seeks teachers who are passionate about teaching, have the appropriate credentials (BA minimum, advanced degree preferred), and ideally will have 3 or more years of experience including teaching in international schools.
Teachers with experience are required or highly desirable for certain assignments at elementary level (PYP) and at the high school level (IBDP). Above all, we seek colleagues who are effective and helpful co-workers ready to commit fully to the expectations and values of UAS, including involvement in after-school activities and in school community service events. UAS is truly a community of learners.
Professional development is an integral component to ensuring the highest quality teaching and learning. Teachers regularly attend off-site opportunities for professional learning, however, the school values professional learning that is embedded in the daily life of our teachers.
| | |
| --- | --- |
| Enrollment | 1,404 Students PreK-12 |
| Curriculum | International Baccalaureate Diploma (IB Diploma), International Baccalaureate Primary Years Programme (IBPYP), United States |
| School Year | August - June |
| Year Founded | 2005 |
| Average Class Size | Elementary: 22, Secondary: 20 |
| Campus Information | City (or closest city): Dubai, Location Type: Urban, Campus Size (hectares): 6, No of Buildings: 4, No of Classrooms: 62, No of volumes in Library: 10,000, No of computer labs: 4, No of instructional computers: 295 |