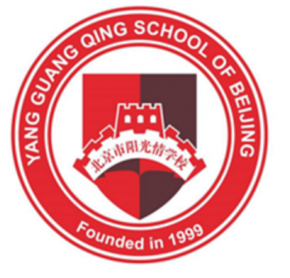 Yang Guang Qing International High School of Beijing
Beijing, China
Yang Guang Qing International School of Beijing is a private boarding school, accredited by the Ministry of Education in Manitoba, Canada and in partnership with the Great Lakes College of Toronto to run and offer two curricular tracks and diplomas. YGQ is a dynamic school that focuses on wellness, student led seminars and project based learning. Our school is located in Yizhuang a suburb of Beijing.

Mission Statement
YGQ inspires passionate life-long learners and global citizens.
YGQ Core Values
☆Discover and embrace your inner passion.
☆Collaboration to push boundaries and reach beyond your true potential.
☆ Empowering students to realize their dreams.
☆Your contributions impact the world around you.
☆Empathetic learners who recognize and honor each others feelings.
☆We respect ourselves, each other and our environment.
☆Nurturing the whole person.

Vision
YGQ will empower students to navigate their own educational journey.