Zona Central (Central Chile)
Central Chile is where all international flights will arrive and depart, and it is here in the city of Santiago where all volunteer teachers will spend their first orientation week. This region has a temperate Mediterranean climate, with considerably more rainfall further south. Average summer temperatures in the north - near Santiago - regularly exceed 30°C (86°F), with southern parts of the region around the city of Concepción reaching up to 21°C (70°F). Winter in all areas of the region generally sees more rainfall, with temperatures averaging 8°C (46°F) throughout Central Chile.
Highlights of this region include Santiago, Valparaiso, and Vina del Mar:
Teaching in Santiago
Santiago is the capital city and epicentre of Chile, with over 6 million people living in the greater Santiago area – around 40% of Chile's population. Located near the centre of the country, Santiago – which used to be entirely underwater – is straddled by the main chain of the Andes to the east, and can be viewed with this magical backdrop from the top of Cerro San Cristobal, a major tourist site.
Skiing and snowboarding are both readily available during the winter months, while wine tasting in the nearby wine regions is a popular activity on a sunny day, especially as Chile is the world's fifth largest exporter of wine.
You will find excellent street entertainment and art for sale at Plaza de Armas, Santiago's main pedestrian square, which is within walking distance to some of the city's finest museums and art galleries. When it comes to nightlife, Santiago can accommodate everyone's taste. There are several jazz bars dotted around the city, whilst the trendy area of Bellavista has a host of bars and restaurants for every style and budget.
Teaching in Valparaiso
120 kilometres west of Santiago, the pretty seaside town of Valparaíso offers colourful vistas and peaceful sunsets along its sandy coast.
Declared a UNESCO World Heritage Site in 2003, Valparaíso has long been regarded as one of the best cities in the world for street art, one of the many reasons Valparaíso is worth the trip.
One of the most important ports in Chile, the breezy coastal city has earned the nicknames 'Little San Francisco' and 'The Jewel of the Pacific,' and has began to list tourism as one of its main economical industries. Any time spent in Valparaíso will certainly not be without colour, be it in the form of the friendly locals or the many decorated walls and buildings.
Teaching in Vina del Mar
Viña del Mar, literally Vineyard of the Sea, is known for its beaches and vacation lifestyle. Called 'The Garden City' or just 'Viña', the city attracts more tourists than any other Chilean city, and despite being just 8km north of Valparaiso, Viña del Mar seems like a world away.
The manicured gardens and fine dining will give many westerners a taste of home, whilst the endless list of activities - including horseback riding, theatre, nightlife and golf - are sure to keep all visitors entertained for the duration of their stay.
Norte Grande – Far North
With Peru to the North, Bolivia and Argentina to the East and the Pacific Ocean to the West, Chile's Far Northerners believe they look South on the rest of Chile with the most bragging rights.
This region, however, is home to one of the driest areas in the world, the Atacama Desert, with the majority of the region's people living near the coast.
Home to one of Chile's most spectacular national parks, Lauca National Park, as well as some of the world's highest lakes, The Far North is not without its attractions, especially when heading away from the cities and towns.
Highlights of this region include Arica:
Teaching in Arica
The most northern city in Chile and just 19km from the Peruvian border, this 'City of the Eternal Spring' is a laidback coastal city, known for its beaches, surfing and street vendor culture.
Arica is seen as an important contributor to Chile's steady economy. Connected to the Bolivian capital La Paz by road and an oil pipeline, Arica supplies Bolivia with almost 50% of its foreign trade, as well as having the closest beaches for landlocked Bolivians to enjoy.
Volunteer teachers will also be pleased to know that Arica is the gateway to Lauca National Park – home to the highest mountain lake on earth as well as many animal species including vicuña, alpaca, nandu and wild chinchilla. With a mild breezy climate of 22-25°C (70-75°F), Arica offers a relaxed experience of Chile's Far North region.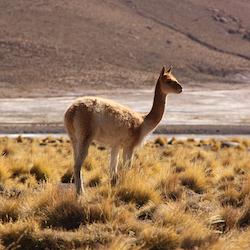 Norte Chico - Small North
With no more than 30 cloudy days each year, Chile's Small North is regarded as one of the top places on earth for astronomy and stargazing. Combine the clear skies with the warm beaches, the world's highest volcano, and the snow-capped mountain scenery, and it's no wonder this region is regarded as an area of diversity and contrasts. The Andes of the Small North are also home to three of the four highest mountains in Chile.
Highlights of this region include Antofagasta, Copiapó, and La Serena:
Teaching in Antofagasta
The charming city of Antofagasta, home of the clearest skies in the world, averages less than 20 cloudy days per year and, as a result, some of the world's top observatories and telescopes are here. Many offer intriguing tours, and a night of stargazing should be on every visitor's list.
Like many of Chile's regional highlights, Antofagasta is located on the coast, with plenty of beaches and ocean tours. A lazy day taking in the fascinating rock formations along the shore is a must.
Plaza Colon is one of the main squares and offers a gothic style cathedral and the municipal theatre, while a small replica of London's Big Ben – now a national monument – has been drawing in tourists for many years.
Volunteering in Chile's Antofagasta will guarantee relaxed evenings and endless sunshine all year round.
Teaching in Copiapó
Home of South America's first railroad, telephone lines and gas works, Copiapó is now a business city full of large companies and entrepreneurial start ups. In 2010, the mining accident of Los 33 – the 33 trapped Chilean and Bolivian miners - brought worldwide coverage to the region, with their rescue at San Jose mine attracting an estimated 1 billion TV viewers. Thankfully, there is more to this pleasant city than just work and business.
The breathtaking Valle del Rio Copiapó, Parque Nacional Nevado Tres Cruces and Laguna Verde are all incredible sights within easy reach. In and around the city, you can visit the first train to venture on that historical railroad back in 1850, at Escuela de Minas, whilst the Museo Mineralógico and Iglesia Catedral are certainly worthy of a trip.
A major highlight of the small north region is situated 80km northwest of Copiapó.
Here the magically serene beach town of Bahía Inglesa offers white sandy beaches, turquoise ocean and many water activities including wind surfing and sea kayaking.
Teaching in La Serena
Some of the best seafood in Chile can be found in La Serena, one of the region's many coastal towns. With its great scenery and fresh air, the Small North's capital offers the usual dose of beach life, where locals say you can take a two week vacation here and visit a different beach everyday.
Away from the sand, this city has history; La Serena is Chile's second oldest city. Just 2 years younger than Santiago, it was once the main stop over for sea links between Santiago and Lima, Peru.
A visit to La Recova Municipal Market is a must for some handmade souvenirs, whilst two hours east, the breathtaking Valle del Elqui offers unrivalled vistas, hiking, and horseback riding.
Volunteering in La Serena – meaning the Serene One – certainly offers teachers the perfect area to indulge in relaxing weekends and starry-skied nights.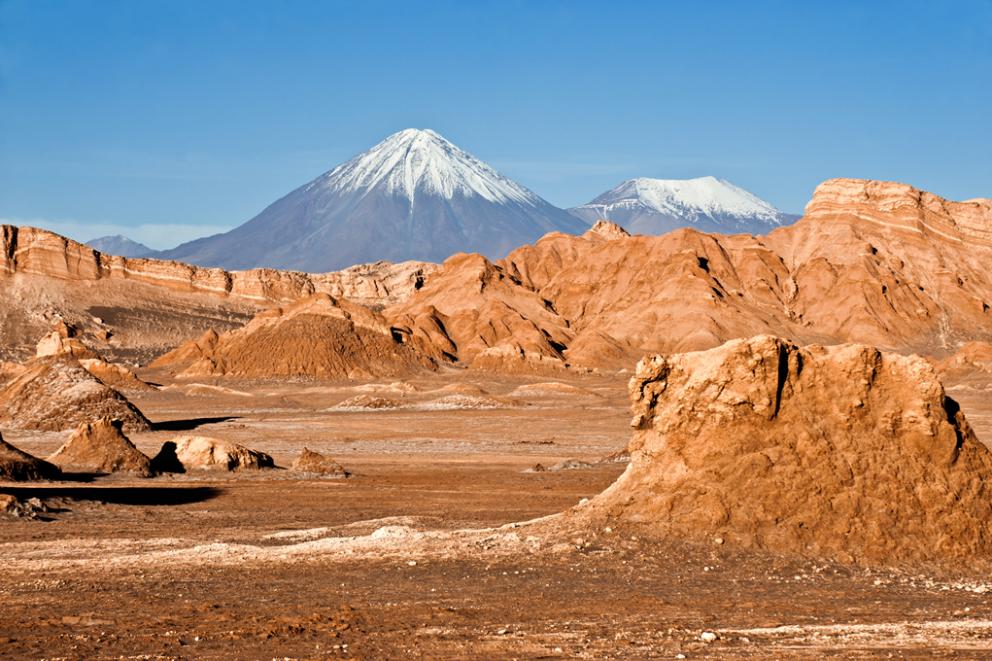 Zona Sur – Southern Zone
Crossing the central zone and heading farther south, Zona Sur is where Chile's contrasting landscape really becomes clear. Temperatures here are a lot more moderate and cooler, with the dryer desert landscape of the north replaced by lush green hills and clear blue lakes with the constant backdrop of the looming snow-capped Andes.
Highlights of this region include Valdivia:
Teaching in Valdivia
Regularly described as Chile's most beautiful city, 'The City of Rivers' certainly handles this title well, offering river cruises and plenty of sea lion sightings. The city is also home to one of Chile's top Universities, The Austral University in Valdivia. With a strong Spanish and German influence, visible in its buildings and houses, Valdivia's contrasting streets give the city a 'something for everyone' feel.
Adventurists can enjoy the year round white water rafting, sailing, skiing, hiking and climbing, while food connoisseurs can enjoy some of the delicious seafood, German beer, and locally made chocolate. Skiers can take a boat over to Pucon for a weekend on the slopes, while an excursion around the Lake District is excellent for those who like a view.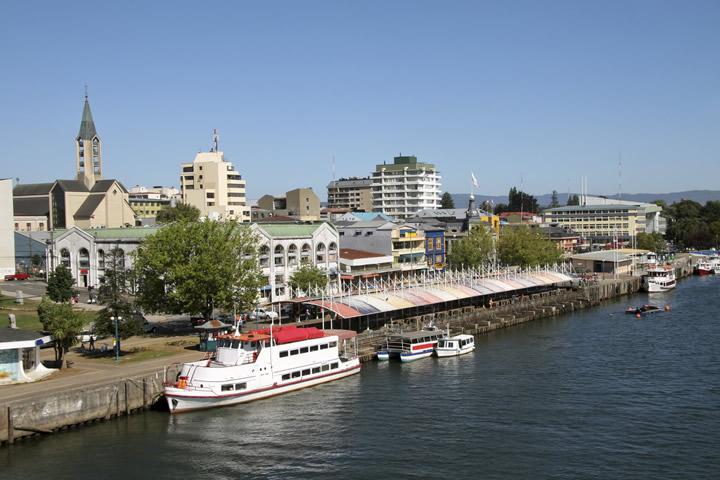 Zona Austral – Austral Zone
The Austral Zone covers Chile's entire portion of one of earth's most stunning landscapes – Patagonia. Here you can discover crumbling glaciers, volcanoes, penguin colonies, endless forests - and a surprisingly hot summer.
Highlights of this region include Punta Arenas and Puerto Natales:
Teaching in Punta Arenas
3870 km from Arica in Chile's far north, this is the end of the line. Punta Arenas is Chile's southernmost city – and one of the most important.
Volunteers in colourful Punta Arenas should head to the Mayorino Borgatello Salesian Museum and the Patagonia Institute for some history and interesting information on the region.
Teaching in Puerto Natales
The small city of Puerto Natales is not without its charms. With a cool temperature year round, the city has perfect seaside spots for a sunny afternoon. However the main reason volunteers in Puerto Natales will notice thousands of tourists floating around this town is normally down to one place.
Just an hour's drive away, the entrance to what is arguably the most spectacular attraction of all of South America awaits: Torres Del Paine National Park.
The four day hike around the park normally tops every trekker's to-do list, and is a must for all who visit Puerto Natales.