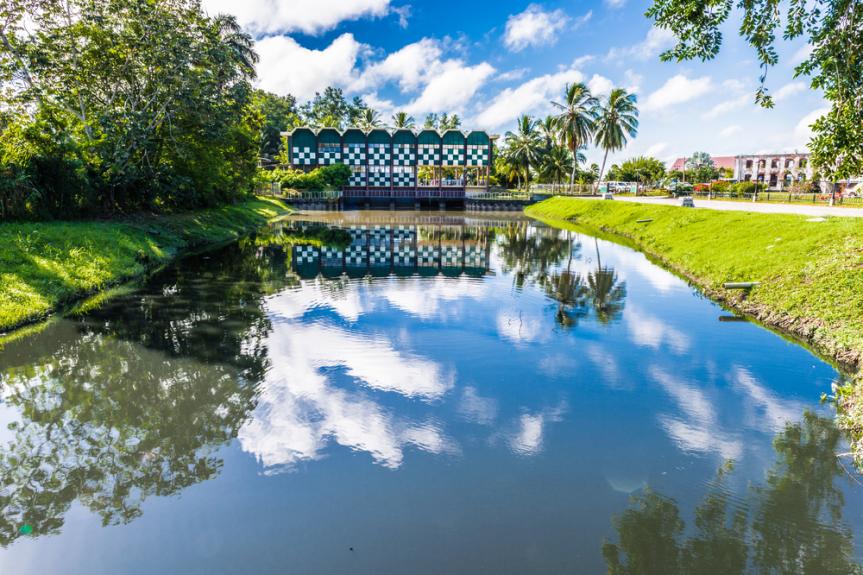 Teach in Suriname
Certified teachers and ESL teachers looking to teach abroad in Suriname can find teaching jobs either at either public or private schools, located mainly in the capital city of Paramaribo.
Suriname poses a unique opportunity for ESL teachers to experience a uniquely Dutch-Caribbean culture and make a difference in the lives of children who have limited access to English teachers.
Teaching in Suriname
Options for teaching in Suriname
Teachers looking to work in Suriname will find the majority of teaching jobs in the capital city of Paramaribo. The majority of teaching jobs in Paramaribo for ESL teachers will be in private international schools. In the more rural areas of the country, schools are generally run by locals and will only accept ESL teachers on a volunteer basis.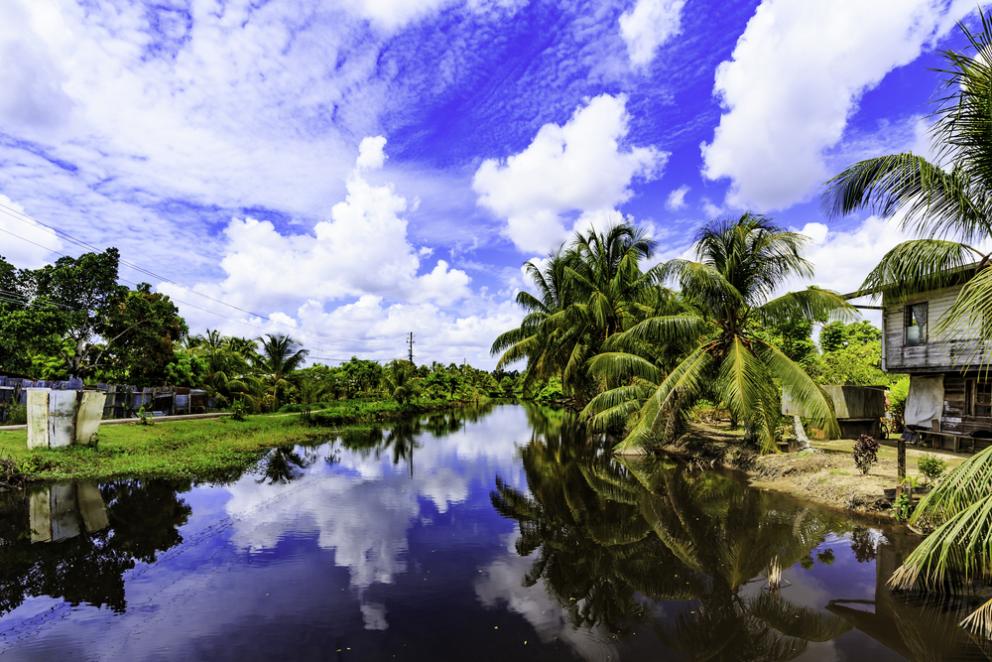 Salary and benefits while teaching in Suriname
Teaching Benefit Type
Teaching Benefit Details
Yearly Salary
$800 - $1000/month.
Working Hours
9 am to 4 pm, Monday to Friday.
Relocation Allowance
Not provided.
Vacation
- Mid-June to mid-August - Two weeks Spring break in April - Three weeks in late December to early January - All national holidays
Health Insurance
Specific to individual schools. Many international schools offer private medical insurance.
Contract Duration
One year.
Teach in Suriname
Teaching in Suriname - Hiring
Hiring for ESL teachers in Suriname takes place year round for international private schools. Schools are always looking for dedicated native English speaking teachers to raise the quality of the level of education Suriname students receive in their schools.
Qualifications to teach in Suriname
To teach English in Suriname, it is not necessary to have a Bachelor's degree, but it is strongly recommended for teachers who want to teach English at Suriname's private international schools. As well, a relevant ESL teaching qualification such as the University of Toronto's TEFL Online Certificate can equip you with the necessary skills and knowledge to land a job teaching English in Suriname.
With assistance from countries such as the Netherlands, Suriname is working to increase the number of ESL classes in schools across the country. The push to increase the quality of education in Suriname has lead to schools looking for more committed and motivated native English speaking teachers to continue to raise these standards.
Private international schools, in particular, are seeking teachers who want to work in a nurturing environment, and are dedicated to making a positive difference in the lives of their students.
Visas for teachers in Suriname
Most private international schools will assist teachers with obtaining a visa and any required residence permits. Many schools will cover this cost for successful candidates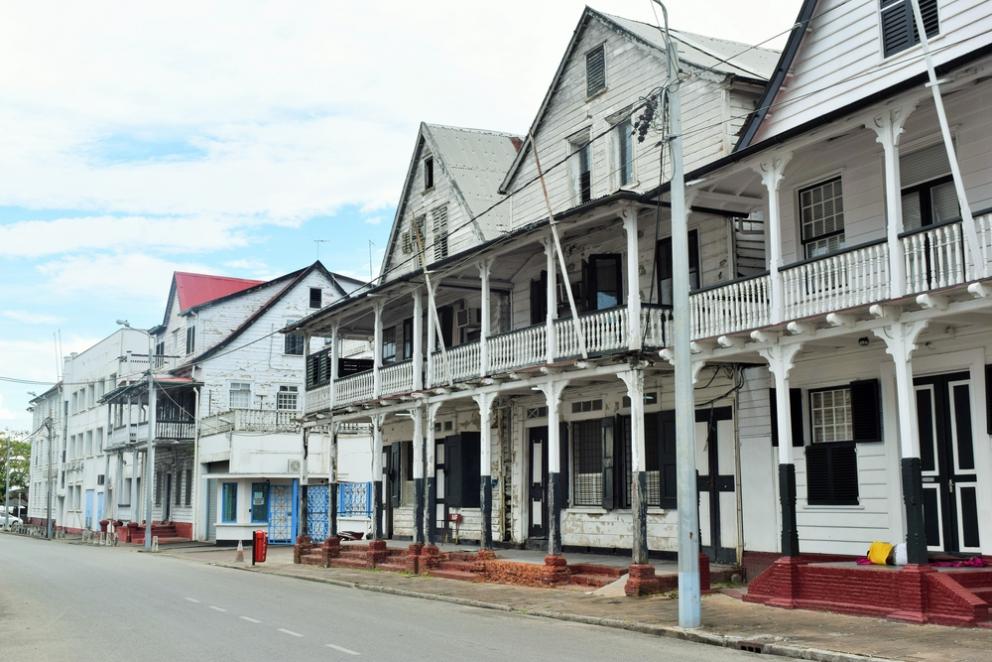 Living in Suriname
As Suriname has a relatively low cost of living, expat teachers who find work at international schools can expect to live quite comfortably and have extra savings for additional travel and entertainment. Suriname is known for their Dutch-Caribbean culture and the island's beautiful European-inspired architecture is reflective of this.
Things to do for teachers in Suriname
Teaching abroad in Suriname provides many opportunities for teachers to experience true Suriname culture. Teachers will be mesmerized by the country's unique mix of culture from both Dutch and Caribbean influences that make it truly unique. Nature lovers will enjoy Suriname's pristine rainforests, mountain areas, and sandy beaches. There is plenty to do on the island, all you need to do is get outside and explore (we recommend some of these are done with a local guide, of course!)
Paramaribo is a cosmopolitan city and offers many options for nightlife and entertainment. Suriname is also one of the only South American countries in which casinos are legal, with most being found in the capital.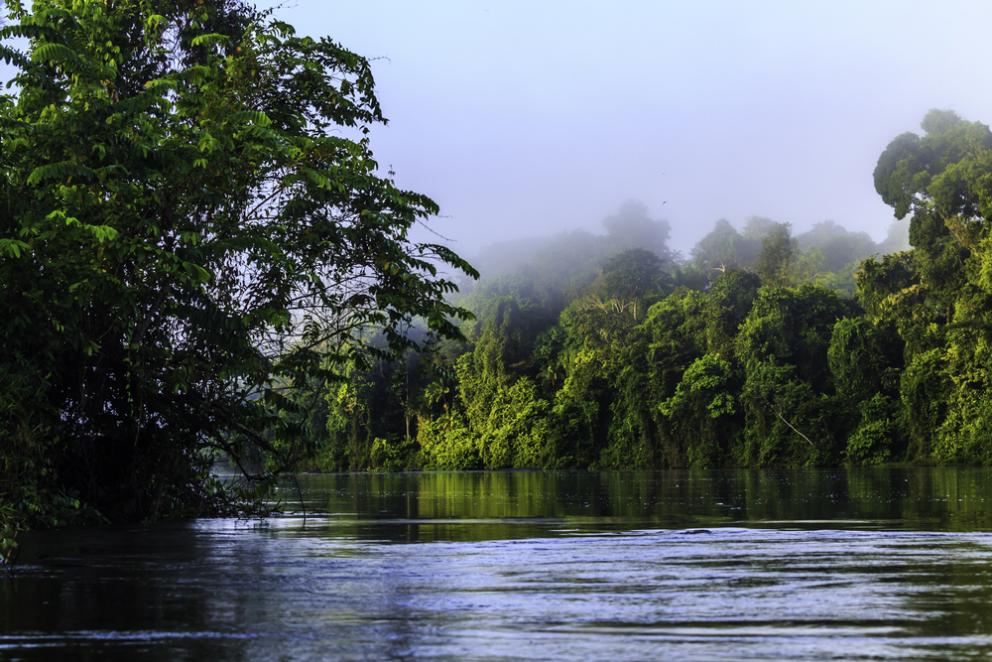 Country Information
Capital - Paramaribo
Language - Dutch
Population - 449,238
Currency - Surinamese dollar
Government - Parliamentary representative democratic republic
Major Religion - Roman Catholic, Protestant
Climate - Tropical
Quick Facts
Many buildings in Suriname's capital city of Paramaribo date back to the seventeenth and eighteenth centuries and make the city a designated UNESCO World Heritage Site.
Suriname has a diverse population, but there is very little conflict between the different religious groups seen throughout the country.
Suriname is said to have some of the purest drinking water in the world. The tap water is drinkable in most areas across the country.
80% of Suriname's landscape is made up of tropical rainforests.
Bauxite, an aluminum ore is Suriname's main export and makes up 15% of the country's GDP.
Suriname is the only country in South America in which Dutch is the official language.
Suriname is named after The Surinen Indians, the country's first inhabitants.
Experience teaching in Suriname
Register for a teacher account to apply for teaching jobs in Suriname