The United Kingdom is a popular destination for teachers looking to teach abroad. Schools in the UK welcome numerous international teachers every year for a variety of teaching positions.
With a number of jobs available in London, England, as well as opportunities throughout the English countryside, teaching in the UK offers a variety of experiences.
Living in the United Kingdom
The UK offers an enticing mix of modern attractions and old-world charm. There is plenty to see and do, and because of its proximity to mainland Europe, teachers in the UK have several options for international travel during breaks and holidays.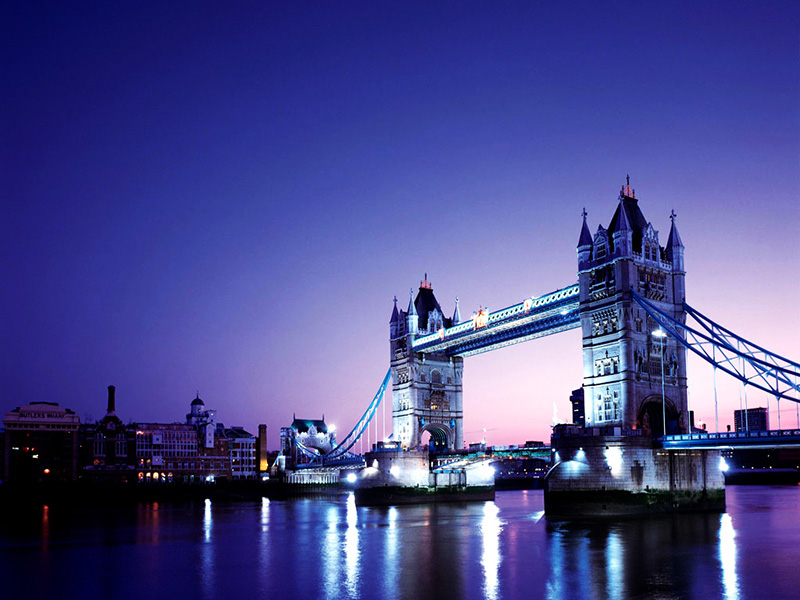 Teaching in the UK
The education system in London and the United Kingdom provides a lot of flexibility in terms of where teachers can work. The majority of jobs offered through Teach Away are in England, specifically in the greater London area. Many teachers choose to supply teach when they arrive in order to gain experience, and get a feel for the different types of teaching assignments. The British curriculum is very straightforward and easy to pick up, allowing foreign teachers (Canadians, Australians, Kiwis) to pick it up quickly.
Holidays are fairly extensive and offer more breaks than teachers in North America or Australia might expect. For foreign teachers, working in the UK will provide the excitement of teaching in a new educational system, while maintaining a distinct familiarity to systems in North America and Australia.
If you wish to live and work in the UK and you do not have a current British passport, you will need a visa in order to be employed. For more information on visas, please visit http://ukba.homeoffice.gov.uk/.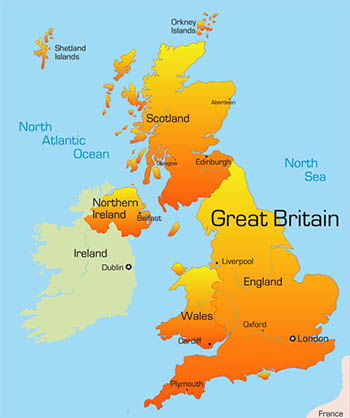 Supply Teaching vs. Long-Term Teaching Positions in the UK
In the UK, there are two common routes for overseas teachers. The first route is supply teaching. Supply teaching is a popular option for teachers just arriving in the UK as it allows the teacher to work in a number of different schools and gain experience working with the British curriculum. As well, supply teaching offers variety and flexibility in scheduling. The typical rate for supply teaching is £120 per day. Often, supply teaching will lead to a long-term contract position. If the teacher is a good fit for the school and a suitable position opens up, the teacher can then take on a long-term posting. Supply teaching positions are available throughout the year, allowing teachers to begin their UK teaching assignment mid-term.
Long-term teaching positions in the UK
The other route is to apply directly for long-term positions. The UK has a great need for secondary Math and Science teachers at the moment, though there are positions available in most subject areas. If a teacher is hired for a long-term position, they can expect to make a yearly salary in the range of £22,000 – £24,000. Applying directly for a long-term position allows teachers to know where they will be working, and is often an attractive option for teachers who have done supply work or would rather work in just one school. Some long-term contracts (i.e. for the duration of the school year) may lead to permanent positions.
Long-term positions generally start at the beginning of each term. The best time to apply for these positions is 2-3 months prior to the start of the term. The three main intakes for long term positions are in June and July, November, and February.
Schools in the United Kingdom
In the United Kingdom, there are 4 main types of schools:
State schools – funded by the government, open to the public
Grammar schools – funded by the government; students must complete entrance exams to be considered for admission
Religious schools – privately funded, open to the public
Independent and/or private schools – funded through tuition fees, may require entrance exams
The school system in the UK categorizes age groups according to "Key Stages". The Standard Attainment Test (SAT) is carried out at the end of Key Stage 1, Key Stage 2, and Key Stage 3.
| Curriculum Stage | Age Level | North American Equivalent |
| --- | --- | --- |
| Nursery (Foundation Stage) | Age 3 | Pre-School |
| Reception (Foundation Stage) | Age 4 | Kindergarten |
| Key Stage 1 – Years 1-2 | Ages 5-7 | Grade 1 – Grade 2 |
| Key Stage 2 – Years 3-6 | Ages 7-11 | Grade 3 – Grade 6 |
| Key Stage 3 – Years 7-9 | Ages 11-14 | Grade 7 – Grade 9 |
| Key Stage 4 – Years 10-11, GCSEs* | Ages 14-15 | Grade 10 – Grade 11 |
| Key Stage 5 – Years 12-13, A-levels** | Ages 16-18 | Grade 12 – Grade 13 |
*General Certificate of Secondary Education (GCSE) is an academic qualification taken in a variety of subjects by students in the UK. GCSE exams are compulsory for students to move to the next level.
**Advanced Level (A-level) is a general certificate of education offered by education institutions in the United Kingdom.
British Curriculum: A brief overview
The British National Curriculum is adhered to in all state schools. The Curriculum identifies literacy, numeracy, and science as its core subject areas. The following subjects are taught at all grade levels:
English
Mathematics
Science
Information & Communication Technology
Physical Education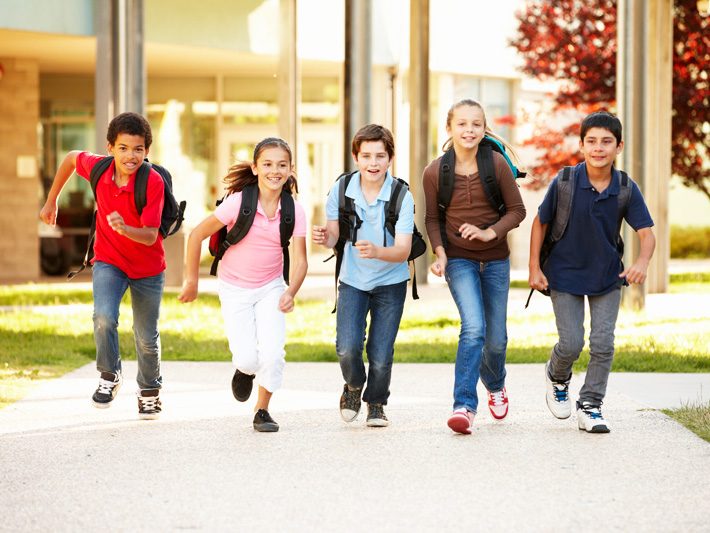 Curriculum at select grade levels
The following subjects are included in the Curriculum at select grade levels:
Art & Design
Citizenship
Design & Technology
Geography
History
Modern Foreign Languages
Music
Teachers are encouraged to review the National Curriculum website and documentation i
Qualifications for teaching in the UK
Teachers interested in working in the UK must be licensed to teach in their state/province. Please note that teachers who have an undergraduate degree but no teaching credentials will not be considered for teaching jobs in the UK. All applicants will be required to provide a criminal background check in order to teach in the UK.
Academic School Year
The school year runs from September to July, with most schools operating a three-term system (Fall, Spring, Summer). Every term has a break in the middle (a week off called "half-term".) Schools break for two weeks at Christmas and two weeks at Easter.
Typical school day
Generally, the school day begins at 9:00 am and ends at 3:30 pm with a lunch break at midday. As a teacher, your school day will also include meetings, supervision of student activities, and other duties as assigned. The exact school hours may differ from school to school.
United Kingdom Teaching Qualifications
In the United Kingdom, QTS (Qualified Teacher Status) is the certification for teachers. To achieve this status, teachers must complete specific training and pass standardized exams. Teachers from outside of the UK are able to teach in the UK for a maximum of four years before they must obtain QTS. If a teacher plans to work in the UK for longer than 4 years, then they must complete an NQT (Newly Qualified Teacher) year under the supervision of a teacher/principal from their school. Upon successful completion of an NQT year, a foreign teacher will be granted their Qualified Teacher Status (QTS).
Visa Requirements for Teaching in the UK
In order to live and work in the UK, all teachers must have a valid work visa. The most common visa for teachers applying from Canada, Australia, and New Zealand is the Youth Mobility Visa (Tier 5).
The time it takes to process your visa will depend upon a number of factors, so teachers are encouraged to apply as soon as possible. Please visit http://www.ukba.homeoffice.gov.uk/workingintheuk/tier5/youthmobilityscheme for more information on the visa.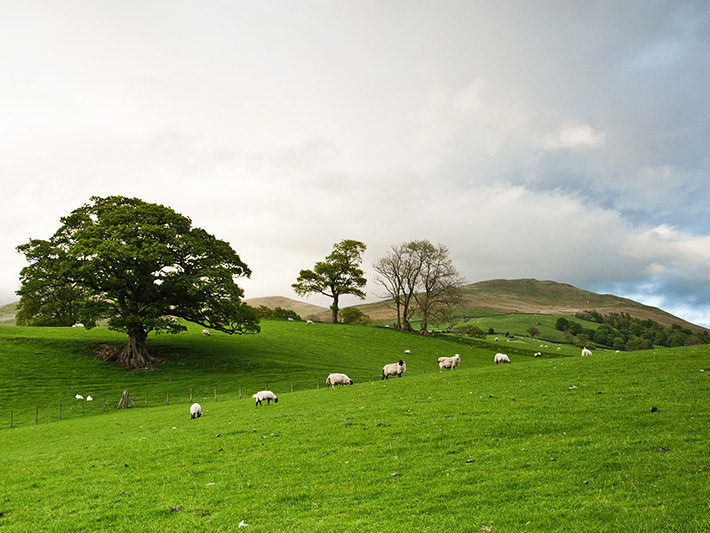 UK at a Glance
Capital
London
Language
English, Irish, Scottish
Population
62,262,000 (22nd)
Currency
Pound sterling (GBP)
Government
Unitary parliamentary constitutional monarchy
Major Religion
Christianity
Climate
Temperate
Quick Facts

The first public theater built in England was called 'The Theatre.'
The treasures contained in the British Museum span two million years of world civilization.
London is the world's largest financial centre
Windsor castle is the oldest and largest royal residence in the world still in use.
A TV license is required to watch television.
Both British mottos are actually French.
UK police officers do not carry a gun except in case of emergencies.
Have you considered teaching elsewhere in Europe?