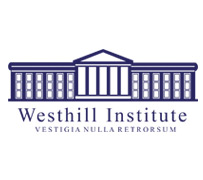 Featured Job
Elementary ESL Teacher
Housing allowance is paid on a monthly basis
Annual airfare reimbursement
Licensed Teacher, ESL Instructor
Bachelor
1 year of teaching experience

Teaching Credential/License

Other Certification
Housing allowance is paid on a monthly basis
Annual airfare reimbursement
Paid holidays
International major medical insurance
Annual bonus paid in December
Westhill Institute Elementary is a dual language school.
The ESL English teacher is to collaborate as a member of the elementary school team. The ESL English teacher will work collaboratively with the content teachers and other ESL teachers in the building developing English learners' proficiency skills. The teacher is responsible to incorporate research-based second language acquisition strategies in ESL class.
Job Responsibilities:
Collaborate with the content teachers to include research-based second language acquisition strategies in the curriculum
Assists content teachers with appropriately accommodating materials and scaffold core curriculum with research-based second language acquisition strategies
Conduct annual WIDA Access assessment and other assessments.
Facilitate lessons incorporating second language acquisition skills based on WIDA language proficiency skills
Communicate with families of the English learners
Participate in faculty meetings
May have other responsibilities
Perform other job-related duties that are assigned by administration
We work on the premise that information-gathering on the parts of both the school and the candidate makes for informed decision-making on both halves - and ultimately results in the best hire and the optimum outcome for all concerned. Selected candidates will be contacted for a department-specific interview, which will be conducted by our professional staff and administration - either by Skype or in-person (depending on where you are in the world!). Subsequent interviews will follow with key members of our administration team.If selected for a position, an offer of employment will be presented, along with a request for permission to conduct a background check, coincident with reference checking. You will be apprised of timelines as you move through the selection process, and you will be kept informed of outcomes.
Our mission
Westhill Institute inspires students to become critical thinkers and lifelong learners by developing ethical values and by transferring their knowledge in an inclusive learning environment to responsibly impact their community.
Vision
Our vision is to inspire students to be contributing leaders in a rapidly changing, globalized world by developing intercultural understanding.
Internationally Minded
Westhill students develop intercultural understanding through a transdisciplinary concept-based curriculum. As an IB World School, students broaden their intercultural understanding and respect through the Primary Years Program (PYP), Middle Years Program (MYP), and Diploma Program (DP).
Developing Lifelong Learners
Westhill inspires students to become critical thinkers and lifelong learners who responsibly impact their community. Through a broad and balanced curriculum students learn how to learn by developing transferable skills, attitudes, knowledge and concepts.
Inclusive Learning Environment
Westhill caters for students from all academic levels, cultural backgrounds, and educational needs. Teaching and learning are differentiated for individual learners' needs.
Also known as remote teachers, distance teachers or virtual teachers, online teachers and online instructors are trained to teach students online. Online teaching jobs can range from blended courses that offer a combination of in-person and online instruction, to fully online learning. Online teaching offers job opportunities for a wide range of educators, from elementary school teachers to college professors. Online teaching jobs can be either full-time or part-time. If you're a qualified teacher with experience in a classroom setting, then online teaching could be your next big career move.