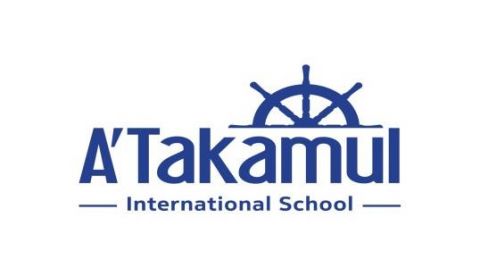 Featured Job
Elementary Teacher
A'Takamul International School Kuwait
Housing provided by the company
Economy Airfare Provided by the company to the employee
Bachelor
2 years of teaching experience

Teaching Credential/License

TESL/TEFL Certificate over 100 hours

TESL/TEFL Certificate

TESL/TEFL Diploma Level

Other Certification
Economy Airfare Provided by the company to the employee
Housing provided by the company
Seeking Elementary Teacher for AY 2022-2023.
Responsibilities:
Teaches by creating a flexible program and an environment favorable to learning and personal growth
By encouraging students to develop skills, attitudes, and knowledge needed to obtain a good foundation for continuous growth and development
By providing students with experiences that integrate the affective, cognitive, and psychomotor dimensions of learning
By establishing effective rapport with students and their parents
By assisting students in developing positive feelings toward themselves and others.
By working in the school's best interest, to promote its good name, support its members and act in a colligate manner.
Teachers have a responsibility to strive to achieve the highest professional standards in all they do at and for the school.
All Classroom teachers may be required to undertake other duties in addition to their rostered teaching duties provided the responsibility is appropriate to the salary range, qualifications, training, and experience of the teacher.
Al Tafawoq Educational Services Company (TES) (previously known as Institute of Private Education) has been established to fulfill a social mission of the owners, which is to participate in the development of education in Kuwait and other Arab countries. Education is inevitably linked to the economic and social conditions prevailing in any society. TES is proud to be engaged in the noble cause of imparting education to the society. The company leadership has established a comprehensive strategic growth plan and will continue to ensure stakeholders interests and add value to the company. This plan involves local and regional growth which will further enhance the market position of our value-driven and ethical company. Through its regional expansion plan the company has established schools in Kuwait, Egypt and Saudi Arabia.
We believe that: - TES will continue on its successful mission of providing socially responsible education - TES and its services are unique, genuine and meaningful, and that they can be and will be sustained with our ongoing commitment to innovation and creativity. - Quality services can only be delivered by quality systems. - Investment in educational integrated technology as the path for quality education. We are looking to employ exceptional educators who match our values and who are committed to delivering high quality education. We have vacancies at both our English Medium and American Curriculum schools.
Read more about our schools here:
Gulf English School
A'Takamul International School
Please note that Teach Away provides information on behalf of schools and cannot accept liability for information provided or policies schools may adopt. Be sure to verify all details that apply to you, and check for the latest visa and work permit requirements. For any questions regarding job postings, please contact the school directly. Teach Away believes in diversity and inclusivity, and that everyone deserves to be treated with respect and be considered fairly and equally for employment. We ensure all schools we work with adhere to our pledge to promote inclusivity and diversity in education and recruitment practices.