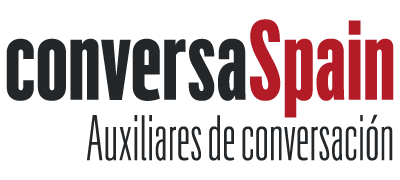 Featured Job
English Teacher
Multilingual Education Development & Support
Early Childhood, Elementary, Middle School, High School
Be a native-level English speaker
Hold a passport from a country where English is the official language or is widely spoken, AND has agreements with the Ministry of Education of Spain for these programs
Be up to 60 years old
Have a 3+ year university degree in any subject
Spanish is not required
16/15 teaching hours per week in 4 consecutive teaching days
Placement and monthly stipend (€1,000 in Madrid €875 in Murcia)
Certificate of completion at the end of the program (issued by the school)
Pre-departure assistance (e.g., help with visa process, background checks, or medical certificates)
ConversaSpain Online Platform
Welcome Booklet: instructions in English to process legal documents, practical information, tips, recommendations for accommodation, etc.
Ongoing support while in Spain
Tailor made webinars
Private health insurance (non-EU participants)/ EHIC coverage (EU participants)
Awesome opportunity to start learning Spanish or to improve your skills
Do you want to teach English in Spain during the next academic year?
Join our ConversaSpain Program to become an Auxiliar de Conversación, and experience the Spanish culture first-hand while teaching 4 days a week from October to the end of June.
ConversaSpain currently collaborates with more than 300 public schools in the regions of Madrid and Murcia, in which you will be able to improve your teaching skills and transmit your culture to learners of English.
APPLY ASAP!
Program Options:
ConversaSpain Program
ConversaSpain Program + TEFL Certification
ConversaSpain cooperates with more than 300 public schools in different regions in Spain. It offers inspiring, challenging and rewarding opportunities to potential English language assistants from all over the world who want to teach in Spain. With ConversaSpain, native English speakers can teach their mother tongue as language and cultural ambassadors in public schools in Madrid or Murcia (Auxiliares de Conversacion program).
With ConversaSpain, participants teach English in Spain to students in Elementary, Middle, and/or High Schools in the public system. Tasks and teaching activities will vary from day-to-day, but it is a supportive role. Indeed, participants aren't in charge of an entire class, nor are they responsible for students' final grades or any serious disciplinary action. ConversaSpain are looking for truly dedicated ESL teachers who can fully embrace their role in Spain.
Teaching English in Spain with this program is a great opportunity to live in Spain, discover a new culture, gain valuable experience, make a change in life, and influence in others' lives.
Experience the excitement of Madrid, the beauty of Barcelona, or the Islamic influences in Andalusia. Known for its relaxed lifestyle and friendly residents, Spain is a highly sought-after destination for many teachers who want to teach abroad in Europe.