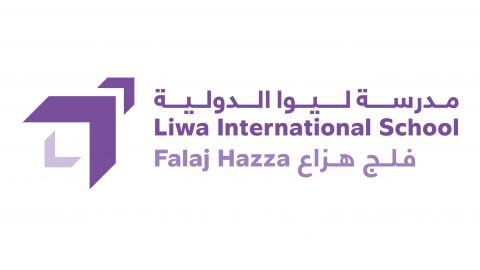 Featured Job
English Teacher
Liwa International School - Falaj Hazza
Al Ain, United Arab Emirates
Accommodation provided to employees
Annual Airfare tickets (Economy Class) for self to home country after completion of one year of service.
Middle School, High School
Licensed Teacher, University Graduate
Bachelor
3 years of teaching experience
English Language

Teaching Credential/License
Education Required: Bachelor
Minimum Teaching Experience: 3 years of teaching experience
Major: English subject
Tax-free salary.
End of service gratuity as per the UAE labor law.
UAE-medical insurance for self.
Visa processing costs (excluding certificates attestation) for self.
Excellent career progression and professional development opportunities.
Liwa Education is looking to hire an outstanding English teacher to join our growing and dynamic team in Liwa International School-Falaj Hazaa, Al Ain for the October start.
The Ideal Candidate will have the following criteria:
Thorough knowledge of teaching best practices and educational guidelines partnered with a willingness to follow the school's policies and procedures
Excellent communication and interpersonal skills
The ability and desire to work collaboratively with a multinational teaching team.
Well-organized and committed
Creative and energetic
Strong moral values and discipline
Keep abreast with the latest trends and best practices
Liwa is an established educational leader, recognized for providing an accessible, high-quality, American curriculum education in the United Arab Emirates for the past three decades.
Our schools and nurseries across Al Ain and Abu Dhabi offer a challenging American curriculum education, combining the essence of Emirati values with a rich set of core competencies that produces confident, resilient, and courageous young leaders.
Our students learn to develop an international mindset, grounded in local values, understanding, and appreciation. We understand the need for agility and adaptability in an ever-changing landscape and our graduating students are fully prepared to meet both national and global challenges, now and in the future.
Vision:
To create an extraordinary educational experience, underpinned by national values and recognized as a leading school in Abu Dhabi.
Mission:
We provide our learners access to a high-quality, inclusive learning environment, which is aligned to international standards of achievement, grounded in local values, and supported by strong partnerships with parents and the community.
Values:
- Respect
We respect each other's values, differences, and contributions while embracing and preserving our local values and traditions.
- Integrity
We act with integrity and honesty with a strong sense of fairness, respect, and dignity.
- Innovation
We encourage curiosity and new ideas and constantly strive to exceed expectations.
- Commitment
We pursue our learning with energy, determination, and the commitment to succeed.
- Excellence
We strive to exceed expectations and challenge the norm.
Why Liwa International School Falaj Hazzaa?
Creative thinking paired with a robust learning environment at LISF brings students to a hub of energy, knowledge, competition, and enthusiasm.
Enrolling at LISF means enrolling in a journey to become the next youth icon, pioneer, or leader. Students at Liwa are recipients of comprehensive yet constructive teaching methodologies, a diversity of cultures, an ocean of knowledge, athletic activities, state-of-the-art facilities, and a pool of opportunities.
The Liwa way of learning is non-traditional, creative, robust, pragmatic, positive, inquisitive, competitive, enthusiastic, and informative.
A curriculum designed by experts in the academic industry, the core objective is to promote research, self-analysis, participation, self-reliance, and self-confidence while acknowledging diversity within their local identity, appreciating communities, and valuing the opinions of key members.
Please note that Teach Away provides information on behalf of schools and cannot accept liability for information provided or policies schools may adopt. Be sure to verify all details that apply to you, and check for the latest visa and work permit requirements. For any questions regarding job postings, please contact the school directly. Teach Away believes in diversity and inclusivity, and that everyone deserves to be treated with respect and be considered fairly and equally for employment. We ensure all schools we work with adhere to our pledge to promote inclusivity and diversity in education and recruitment practices.