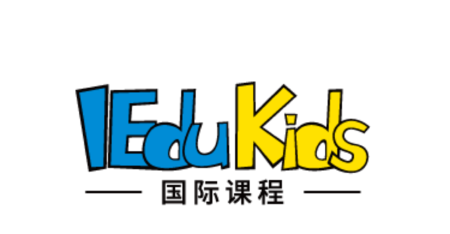 Featured Job
English Teacher
Housing allowance provided on a monthly base
Full Airfare reimbursement for an economy ticket and airport pickup
Early Childhood, Elementary, Middle School
District/Regional Level Administrator, Director/Principal, Licensed Teacher, College/University Faculty, University Graduate, ESL Instructor, Vocational/Technical Instructor, Office/Administration Staff, School Health and Welfare Staff, Librarian
Bachelor

Teaching Credential/License

TESL/TEFL Certificate over 100 hours

TESL/TEFL Certificate

TESL/TEFL Diploma Level

Other Certification
Experience teaching ESL is not mandatory
Patient, open-minded and must have a passion for teaching children
Housing allowance provided on a monthly base
Full Airfare reimbursement for an economy ticket and airport pickup
Demo class commission of 700 CNY
Career development
Dedicated team that makes our lesson content and curriculum
A supportive administrative team
Small class sizes
2 days off per week
Room to grow
Flexible teaching approach wherein we value teacher feedback
Flexible work hours with a 1 or 2 hour lunch break
Sponsored work visa
Medical insurance
IEduKids offers you a unique opportunity to teach young learners from 3 to 8-years-olds in small class sizes of 4-6 students. The lesson length is 2 classes of 45 minutes with a break between lessons. Teachers are expected to support the teaching assistant to prepare for class, evaluate previous lessons, discuss student progress and help our dedicated product development team who design our curriculum so that you can formulate your lesson plan accordingly.
We have locations in three departments in Shenzen: Nanshan, Futian, and Shekou
IEduKids is owned by a tech mogul with a keen interest in education
Local teaching assistants for each class
Our dedicated Human Resources department will help you to find an apartment near our centre
About Shenzhen
Shenzhen is a vibrant city with Hong Kong and Macau right next door!
Shenzen has the most international schools and is home to all the major tech companies
Hong Kong is 15 minutes away by taxi!
A healthy selection of international food and foodstuffs at local markets to choose from
IEduKids is a brand of Shenzhen Futian District Education Training Center Co., Ltd. It specializes in IB International Course and International School Preparation Guide, focusing on providing international K12 exclusive customized online courses for children around the world.
IEduKids has been recognized by students and parents for its excellent teaching quality and warming after-school service, and has accumulated a group of loyal customers.
IEduKids has been studying in education for many years. We have selected and trained a team of high-quality teachers from the world's top universities with a strict standard of 25:1. We have a complete system of independent research, development materials and a large amount of question bank resources covering various disciplines of various systems.
By providing online one-to-one courses and in class courses with higher quality, IEduKids helps more students save time and better plan the path of their international learning.